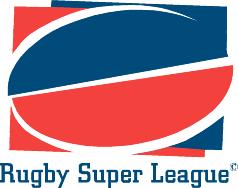 Continuing our look at the RSL playoffs we once again call on our favorite rugby website
Heavens Game
to shed some knowledge on us. This time the boys are talking about Old Blue and their trip out west to take on perennial power Belmont Shore.
This weekend sees Old Blue New York (Blue 3#) travel to play the second seed from The Red side of the draw the perennial finalists Belmont Shore AT 1pm PST.
this match should be a home win, The Western division (Red) is stronger than its Eastern counterpart and with that brings obvious favouritism. With that said Belmont finishing second in that division really means that it should have too much in attack for the visitors.
Old Blue only clinched third place in the Blue Conference with a 32-14 home win over Charlotte in the last round of competition. While Belmont Shore warmed up for the match with an impressive 53-3 hammering of the Chicago Griffins.

Heavensgame caught up with Dumont Walker - from the leading sports opinion site http://www.walker-sports.net/ to glean his insight on the game
Walker's thoughts on Old Blue "It kind of amazes me that Old Blue made the playoffs and secured a third seed at that."
Walker's thoughts on Belmont Shore " Belmont has been uncharacteristically quiet all season, but that will change on Saturday when they break out with a big win against their cross country rivals."
Walker's prediction "Belmont has Too much offensive firepower for Old Blue to contend with."