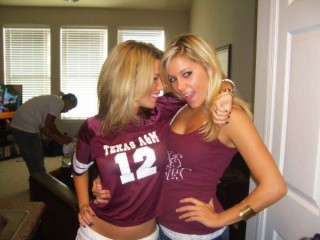 Alright by now you should be through your Holiday hangover, hopefully all the family has gone back to their own homes and you are settling back into some sort of a routine. The only issue with this time of year is, you've reached that lull between Christmas and New Years, and the BCS Bowl games are a few days away. No worries, Walker Sports has you covered to get you up to speed on all the other bowl games.
Music City Bowl-Kentucky vs. Clemson:
Ever get that feeling that we've been here before? In this situation it would be true, Kentucky and Clemson met two years ago in the Music City Bowl. The Clemson Tigers were just minutes away from their first ACC title since 1991 before falling to Georgia Tech. There is no doubt what keeps the Clemson Tigers going, and that is RB C.J. Spiller. Against Georgia Tech Spiller ran for 233 yards and four touchdowns. For those of you who have not seen Spiller play, do yourself a favor and catch this game. If it were not for some early season injuries, there is no doubt that Spiller would have been right next to Mark Ingram and Toby Gerhart at the Heisman Trophy presentation.
It's still hard to picture Kentucky as a football school, but this marks their fourth straight bowl game appearance which is a school record. The Wildcats are becoming used to the trip up to Nashville as it marks their third trip to the Music City Bowl in four years. Despite their familiarity with this bowl game, and the obvious disappointment of being in Nashville once again, you can believe the Wildcats are not going to downplay the importance of this game. They realize they have a prime time slot on Sunday night and a national audience. All things that a UK football team is not used to experiencing.
The spread is set at 7 points favoring Clemson. This is a fair amount considering how good Clemson can be when they put it all together. C.J. Spiller is a stud and he has a lot to prove after being snubbed by the Heisman voters.
Winner: Clemson wins the game and covers the 7.
Independence Bowl- Texas A&M vs. Georgia:
This may prove to be one of the best bowl games of the season. If you like offense, then you will love this game, the Aggies and Bulldogs can light up a scoreboard and there will be points to be had by all in this one.
The Georgia Bulldogs have one of the worse defenses in the SEC. They gave up over 24 points a game last season, and as a result the bulk of the defensive staff has been removed. Head coach Mark Richt will be responsible for handling things on the defensive side of the ball in the Independence Bowl. Perhaps Georgia's best defense will be their offense lead by senior QB Joe Cox. He tossed 22 touchdowns in 09 but was also responsible for 14 interceptions, as a result the Bulldogs have turned to their running game a bit more late in the season. This has worked well, over the final four games of the season Georgia averaged 252 yards a game.
Texas A&M nearly pulled the upset of the century on Thanksgiving night when they pushed instate rival Texas to the limit. Jerrod Johnson is an extremely talented quarterback, who is an obvious threat with his legs, but he has as good of an arm as anyone in the country. Johnson is responsible for over 3,600 total yards of offense and 36 total touchdowns, he knows how to get things done. The downside of the Aggies game is their horrid defense that ranks 107 in the country in three Big 12 losses Texas A&M gave up over 60 points.
The spread on this game favors Georgia by 7 points, and because their defense has at least some ability to stop opposing teams, it makes them somewhat of a threat. However, I love the offense the Aggies produce.
Winner: Texas A&M pulls the upset and wins the game.
Eagle Bank Bowl-UCLA vs. Temple:
Al Golden had was passed over for the UCLA coaching gig a few seasons ago, and instead he landed in Temple where he has done the impossible and gotten the North Philly school bowl eligible. Thanks to the quick turnaround Al Golden has become one of the hot coaching commodities.
UCLA has experienced an up and down campaign under Coach Neuheisel. Unfortunately the Bruins seems to be more well known for controversy rather than their play on the field. Neuheisel and company are good at tweaking the USC Trojans, but they will need to perform on the field if they want to get by the Temple Owls.
The nice part of the Eagle Bank Bowl is it takes place in our backyard at one of our favorite stadiums RFK in the District of Columbia. The spread is sitting at five points favoring UCLA. None of this should be surprising. Temple has come a long way but this is only their fourth bowl appearance in 30 years. A win would be monumental and send the Al Golden's coaching career to the next level.
Winner: Temple Owls cover the spread, and pull the upset.
Champs Sport Bowl-Wisconsin vs. Miami:
It seems like Wisconsin has a permanent spot in the Champs or the Outback Bowl every year. This year the Badgers find themselves taking on the Miami Hurricanes. Wisconsin plays typical Big 10 football, that means they punish opponents with a bruising ground attack, racking up 206 yards a game. The Badgers also put points on the board averaging 39 points a game in their final five outings. The Badgers also have revenge on their mind. Last season they were embarrassed in the Champs Sports Bowl by Florida State, and you can believe they are looking to take out some revenge against another ACC opponent.
The Miami Hurricanes are so close to regaining glory it's not even funny. They have a stud at quarterback, they have talented backs and great receivers. It will not be long before Randy Shannon puts the swagger back into The U. The Canes will go as QB Jacory Harris goes, if he is on, Miami has a dynamic passing attack. Harris ranked 15th in the country with 3,100 passing yards and over 20 touchdowns. Miami believes they are onto something special and the 2010 season will be their year. However, they have to remained focused and get through the Champs Sports Bowl first.
The spread only favors Miami by 3.5 points which is surprisingly low considering the location of the game. Wisconsin has a good team, and they have talented backs, who know how to find the end zone. They say styles make fights, and this game showcases two great styles. The grind it out tradition of the mid-west and Miami's wide open passing attack. Whichever team is able to impose their style of offense will win this game.
Winner: Miami wins the game and covers the 3.5 in a blowout.