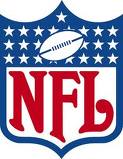 With opening day of the NFL season just a day away, it's time we do our version of the 2-minute drill here at Walker Sports. We are going around the NFL, and touching on 32 keys to the 2011 NFL season.
32. New beginnings can be rough.
Jim Harbaugh is calling the shots for the San Francisco 49ers now, but Alex Smith is still his quarterback. Harbaugh is an extremely capable coach, and when the losses start to mount, try to remember that better days are ahead.
31. The little things count in life.
For the Cincinnati Bengals just arriving at the stadium without incident will be something to celebrate. Because I think that's about the best they can hope for in 2011.
30. Sometimes a quarterback is not the most important thing.
The Seattle Seahawks were surprisingly good in Pete Carroll's first season. They upgraded in a bunch of ways going into this season, including adding Sidney Rice. But Tarvaris Jackson is their starting quarterback, and I just don't know what a team is supposed to do with that.
29. Sometimes all you need is a quarterback.
Derek Anderson, John Skelton (who?!?) and Max Hall (seriously who?!?) are taking reps as your starting quarterbacks, and your team isn't a complete embarrassment, you might be pretty good. If you can add even a decent quarterback to the mix, who knows, and Kevin Kolb should be at least that for the Arizona Cardinals.
28. The dreaded "rebuilding" isn't always a bad thing.
The Denver Broncos were a wreck last season, and need to start from scratch, especially on defense, and new head coach John Fox is a guy who can do that and rebuild with fundamentals. Kyle Orton, will need to start off hot, despite maybe being the team's best offensive player, if he wants to fight off some weird fictional quarterback controversy.
27. Cam Newton and who?
Cam showed some promise during the pre-season, but his lack of talent when throwing the ball proved more prominent than anything else. With a 42.1 percent preseason completion percentage, Cam Newton is going to have have some really, really rough games for the Carolina Panthers. The key will be can the Panthers running backs stay healthy to take some of the pressure off of him, while he finds his NFL legs.
2
6. Is Chris Johnson the $50 million man?
Yes Chris Johnson has a 2,000 yard season, but what have you done for me lately? The Tennessee Titans are an under .500 team without him, and they still are with him.
25. Back to square one.
Believe it or not the Oakland Raiders were a good team last season, especially coming down the stretch. However, they lost Robert Gallery, Zach Miller and an All-Pro defensive back. That hurts, especially if you're looking to turn your offense over to a 6'4 speedster at quarterback who has very little actual skills at the position.
24. Is Mike Shanahan as smart as he thinks he is?
Somehow Shanahan put the Washington Redskins in a quarterback controversy to start training camp. Too bad the two competing quarterbacks were Rex Grossman and John Beck.
23. There is such a thing as addition by subtraction.
Brett Favre and Sidney Rice may be gone, but the Vikings managed to add Donovan McNabb. Who despite his performance in Washington last year, he can still play. The big question will be, did the Vikings add enough to keep pace with the rest of the division?
22. Is this really the right direction to be moving?
. Despite five years in the league, there's been virtually no indication that Reggie Bush can be an every down back, but the Miami Dolphins are out to prove otherwise.
21. Not all victories are not shown in the win column.
The Cleveland Browns are building a solid team, but in that division, and with an all-new coaching staff and schemes, they're still not ready to challenge Pittsburgh or Baltimore for AFC North supremacy, yet.
20. Will CJ Spiller develop into the threat everyone thought he would?
The Buffalo Bills are tougher than most people realize. However, they still have plenty of holes, especially on their offensive line which has halted Spiller from growing into the threat he should be.
19. You have to take advantage of the opportunities given.
The St. Louis Rams are definitely still growing. To this point, Sam Bradford has proven to be the real deal. The to the lack of talent in the NFC West the Rams were a game away from making the playoffs last season. They won't have the same big game jitters this season.
18. Prove last season wasn't a fluke.
The Kansas City Chiefs shocked the world last season by winning their division and earning a spot in the playoffs. Now they have a tougher schedule and they have to prove to everyone that they can build on last season's success.
17. Same old story just a new year.
Adding Roy Williams did not give the Chicago Bears a legitimate offense. They will still rely heavily on a swarming defense, to get the back into the post season.