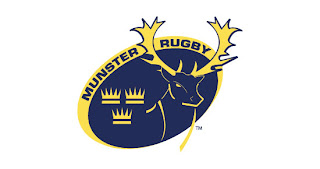 While the majority of people in the United States were at work on a Tuesday afternoon, across the pond in Ireland rugby history was nearly made in one of the most
memorable
matches I have ever witness. It is the fall test season, and current the New Zealand All Blacks are on a tour of Europe. Tuesday night they made their way into Southern Ireland and found themselves in an hostile environment in
Thomond
Park in
Limmerick
where they would take on European powerhouse Munster RFC.
The matched the 30
th
anniversary
of when a Munster side took out the All Blacks, and became the first and only Irish side to beat the New Zealand team. Tuesday's match was meant to be a
friendly
between the two historic sides. As both team turned to many of their reserve players to carry the bulk of the minutes because the All Blacks were fresh off a tough match on Saturday where they took on Ireland and many of the Munster starters were members of that Irish side. Backups or not, Tuesday night's game was a special occasion.
The
atmosphere
in
Thomond
Park is always loud, and everyone in
attendance
knew they were in for a special treat. However, the Park was ready to explode as both teams met at midfield field pregame in
preparation
for the All Blacks
Haka
. Munster, which now sports four of their own New
Zealanders
had a surprise for the visiting side. The four Munster imports stepped in front of their teammates and
proceeded
to perform the
Haka
,
challenging
the New Zealand side and letting them know this would not be a typical game. The crowd was electric as they watch the Munster players perform the ritual dance. Once they were finished the New
Zealanders
answered with their versions of the traditional chant. And both teams were ready for the battle of their life.
Munster played one of the best games I have ever seen a side put together, and it is unclear if they caught the Kiwi's off guard or what, but they took the All Blacks to the limit. With four minutes to go in the contest, Munster was leading 16-13, before the New Zealand
back line
was finally able to show their ability on the outside and dot a try down.
New Zealand would hold on manage to come away with the win, but it took everything they had to do so. In the end there is no doubt that the All Blacks have a new found respect for Irish rugby and for Munster and its strong traditions. After the game the All Blacks showed their appreciation for the crowd and for Munster by applauding the fans who had been on their feet for the entire evening.
Truly
Tuesday's game marked a special moment in rugby history.