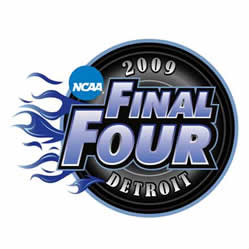 Today is a special day at Walker-Sports because once again we have the honor of welcoming a new author into our fold. Today we take a moment out to welcome in Brent Bjornsen of Theacereport.com. Brent aka Scout is joining Walker-Sports to bulk up our basketball coverage. And he could not have arrived at a better time with the Final Four right around the corner, and the NBA playoffs lurking just around the corner. So try to take it easy on him on his first time out.

Jim Calhoun. Jay Wright. Roy Williams. Tom Izzo.
These are the men leading the teams that will compete this weekend in Detroit for the NCAA Men's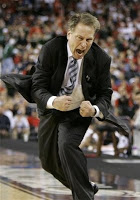 Basketball Championship. Two semi-final games on Saturday and then the final on Monday night. One of these four coaches will help his team hoist the wooden plaque that has been labeled as perhaps the worst championship trophy that exists.
Still, there is something intriguing about this year's Final Four. Three of these coaches have already won a National Championship, while the other (Jay Wright) is making his first trip to the Final Four. Story lines abound, as Jim Calhoun is being questioned in his recruiting tactics, Roy Williams is trying to get the monkey off his back and win the Championship everyone (including President Obama) is expecting, Tom Izzo is playing the underdog role for perhaps the first time in his tenure at Michigan State, and Jay Wright is just happy to be able to play for a title.
If you tune in on Saturday and Monday (which you should), you won't see the NBA talent we've seen on the court in years past. Sure Ty Lawson, Hasheem Thabeet, AJ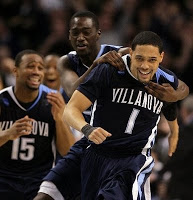 Price and perhaps Scottie Reynolds will eventually make appearance in The Association, but they won't be the superstars Carmelo Anthony, Derrick Rose and others were. What you will see are hardnosed teams willing to grind it out on the floor for 40 minutes in order to move on.
Connecticut, Villanova, Michigan State and North Carolina. The only team of those that is even close to a high-powered offense able to score 90 in a game is UNC. Even they have a defensive efficiency rating in the top 20 in the nation (according to KenPom). Each of these four teams plays solid defense, and you know what they say about defense and championships.
There won't be a prediction made here, but just an exhortation to watch and enjoy collegiate basketball with some grit thrown in. Last year's finale was exciting, thrilling, and pretty much as good as it will ever get… But be prepared this year for a low-scoring hit-you-in-the-mouth kind of Championship. After all, it's the kind of season we've experienced all year.