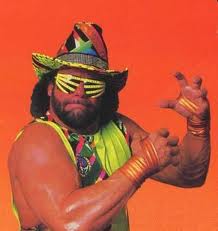 Former pro wrestling star "Macho Man" Randy Savage died Friday of injuries suffered in a car accident in Tampa, Fla., TMZ reported.
He was 58.
The Florida Highway Patrol told TMZ that Savage was driving his 2009 Jeep Wrangler when he veered across the center median and struck a tree. He did not hit any oncoming vehicles.LARGO, Fla.
Savage died of his injuries at Largo Medical Center, TMZ reported.
Savage's wife, Lynn, was a passenger in the vehicle and suffered minor injuries, authorities said. She was treated at a separate hospital.
Savage's brother, Lanny Poffo, told TMZ the wrestling legend suffered a heart attack while behind the wheel.
Savage, whose real name was Randy Poffo, was one of wrestling's biggest stars through the mid-1980s and 1990s. He retired in 2005.