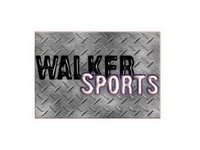 Summer is here, but it is a short week as we head into the July 4th weekend. Summer boredom is reaching an all time high as I was forced to watch soccer, baseball, and NASCAR on Sunday, not my idea of fun. The only beacon of light is that with July comes training camp at the end of the month. Now if I can just hold on till then. Good thing I' always have my Walker's Rants no matter what time of year it is.
The NBA Draft is painful to watch, but at least it moves quicker than the NFL's…
O.J. Mayo disappointing Memphis fans since 2008
Mike Vick turned 28 last week. Think about what could have been…
I enjoy inner league play when it involves cross town or cross state rivals the rest bores me…
Germany fell short and now I consider Euro 2008 a failure…
Did anyone watch the Buick Open this weekend? That's what I thought…
When's the new Madden come out? I need a distraction will settle for the new NC2A…
It's not too early to setup my fantasy football league…
Landis lost his appeal, now he can go bury himself as a bad sports reference…
Gilbert Arenas is not worth 100 million…
The Rays should make a move to get C.C.
Gallinari will be able to help the Knicks but they won't keep him around long enough…
R.I.P. Uga…
Brandon Jennings goes abroad next year, and you never hear from him again…
Congrats to Inbee Park, why don't we swoon over her like we do with Michelle Wie?
Walker-Rants Poll question, who will cry more this year Chad Johnson, or T.O.?
Tubing should be an Olympic sport because team U.S.A. dominated in this year's 5-Nation event…
Sucks to be Tyson Gay great run, but not recording breaking…
U.V.A beats USC and sends to them OSU 0-1…