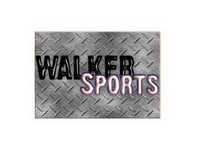 Wow, a full year has gone by who would have believed it? Nonetheless, we are here and ready to work even on what should be a holiday. But with the week in sports we just witnessed you can best believe that Walker has plenty to say. So let's get it started with the special edition of Walker's Rants.
How in the hell did the Kansas City Chiefs beat the Broncos? I guess that Denver defense really does suck…
Al Davis is a pimp, firing a coach over the phone and then refusing to pay him the rest of his money. I guess Al remembered his old New York roots on that one…
So far my prediction of Oklahoma winning a national title is accurate, but I wish they weren't in first place this early in the season…
The New York Mets should fire their entire front office. Consecutive years with the same results are unacceptable.
Nice to see that Brett Favre still has something left in the tank. However, those throwback jerseys are horrible…
Glad to see USC lose…
Fire Al Groh, worst move for Virginia Football since Beta and Seal died as the schools mascots…
The race for this years Heisman will be very interesting, McCoy, Teabow, Daniels, Bradford, Moreno all come to mind off the top of my head…
Happy Birthday Dumont Walker, you are getting old…
The Cowboys have to get back to running the ball. 11 carries on Sunday is not enough when you have Jones and Barber in your backfield….
The bye week in the NFL means you may get fired. I guess Herm Edwards saved his job at least for another week…
Actually maybe it's Marvin Lewis who should be in the crosshairs. The Bengals are once again horrible…
If you want to get an understanding for rugby and its culture go check out Forever Strong…
How did the ACC become so awful so fast? Seriously this is just sickening…
I need a drink, way too sober on this holiday…
The best part about rugby is, destroying your surgically repaired knee, biting through your lip, and getting kicked in the head, all in one day. Then going out to a Fijian Lovu and eating fresh pork…