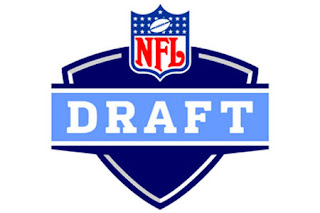 The 2010 NFL Combine is in the books, and free agency is just a few days away from beginning and we have a small window where we can set a mock draft. This draft takes into consideration everything we saw over the past few days in Indianapolis as well as some of the free agency chatter and moves that have already begun to take place this off season. As with any mock draft, these results are subject to change at anytime between now and April.

St. Louis Rams Sam Bradford QB:
All weekend the reports that the Rams were circulating that the Rams would take a QB with the first pick. This is a QB driven league, the Rams have spent two high draft picks on O and D line, its time to find a QB. Barring a free agent pickup, Bradford is their man.
Detroit Lions Ndamukong Suh DT:
With Bradford going first Suh drops to the second pick. He's too good to fall any farther though. He was amazing at the combine and he will fit in right away up in Detroit.
Tampa Bay Buccaneers Gerald McCoy DT:
McCoy had preformed well at the combine. He looked a bit jerky which gave Suh the edge over him, but don't be fooled, with Tampa returning to the 4-3 defense, Gerald McCoy will be playing the roll of Warren Sapp.
Washington Redskins Russell Okung OT:
With word coming last week that the Skins would offer a deal to Jason Campbell, it is likely the Skins are out of the market for a new quarterback. Pro-Bowl offensive linemen Chris Samuels will announce his retirement on Thursday, that leaves a massive hole at left tackle, one that Okung can step into right away.
Kansas City Chiefs Bryan Bulaga OT:
Kansas City is all about high integrity guys, and Bryan Bulaga fits the bill. It also helps that he was coached by Kirk Ferentz who is close friends with GM Scott Pioli.
Seattle Seahawks Jimmy Clausen QB:
It's time for a youth movement in Seattle and having two first round draft picks is a great way to get that process started. Clausen is the brash young QB that new head coach Pete Carroll likes.
Cleveland Browns Eric Berry S:
Eric Berry will find himself flying up teams draft boards after testing very well at the combine. With every team in the AFC North looking to upgrad
e their receiving core, the Browns need to upgrade their secondary to keep pace.
Oakland Raiders Bruce Campbell OT:
It's not often you can say a guy at 6'6 314 pounds is chiseled but that is the case with Bruce Campbell. Despite a lack of on the field experience, he is a workout warrior who put up unbelievable numbers at this year's combine. Al Davis can't pass up a prospect like this.
Buffalo Bills Anthony Davis OT:
The Bills could really use some offensive fire power, a quarterback, or a receiver to replace the departing T.O. However, the safe pick is going with a lineman and find a quarterback later in the draft.
Jacksonville Jaguars Joe Haden CB:
Jacksonville needs to bolster their secondary. Haden tested well enough at the combine to keep his spot as the top corner back available in the draft.
Denver Broncos Rolando McClain LB:
McClain may have been a little underwhelming on the bench press, but he is still a beast at the line backer position. He can play inside or out and he has a knack for finding the ball and making the smart play.
Miami Dolphins Earl Thomas S:
The Dolphins brought in some young corners last year and the performed well. Earl Thomas will continue the youth movement, and he gives them another cover option when playing against slot receivers.
San Francisco 49'ers Trent Williams OT:
Mike Singletary wants his team to run the ball, and control the clock. T
hat begins with having a dominating offensive line.
Seattle Seahawks C.J. Spiller RB:
Continuing their rebuilding process C.J. Spiller gives the Seahawks an explosive back who can chip in and help out in the return game.
New York Giants Sergio Kindle LB:
When the Giants won the Super Bowl they did it with a dominating defense. Bringing in Sergio Kindle gives them a versatile linebacker who can rush from the edge.
Tennessee Titians Dan Williams DT:
The Titians need to rebuild their their defensive line. There has been a glaring gap there since Albert Haynesworth left for Washington D.C. In Dan Williams Tennessee gets a big physical interior lineman who will command a double team.
San Francisco 49'ers Taylor Mays S:
Mays opened a lot of eyes with is performance at the combine. We all knew he was big and physical but what impressed people the most was his lateral movement and his ability to make plays on the ball while it was in the air.
Pittsburgh Steelers Patrick Robinson CB:
The Steelers got torched through the air last season. Yes Troy was out with injuries but the corners have always been an Achilles heel for this team.
Atlanta Falcons Kyle Wilson CB:
Kyle Wilson has been putting on a show for scouts since the Senior Bowl. Despite being a bit undersized he proved he understands the game, knows how to read routes and he can develop into a great shutdown corner.
Houston Texans Brian Price DT:
The Texans have put together a solid defensive line via the last few drafts. They can continue that pr
ocess this year. However, don't be surprised if they make a move on a secondary player if one falls into hands.
Cincinnati Bengals Golden Tate WR:
The Bengals need another receiver who can compliment Chad Ochocinco. While Mr. Ochocinco would like to have his good friend T.O. come to town, the Bengals and quarterback Carson Palmer will sleep a lot easier if they bring in Golden Tate.
New England Patriots Brandon Graham LB:
A smart speedy outside linebacker who can play in a 3-4 or a 4-3. Brandon Graham is the exact type of player the Patriots love to have on defense.
Green Bay Packers Mike Iupati OG:
It's pretty obvious the Packers need to fix their offensive line. Yes they improved as the year progressed, but I'm sure Packer fans don't want to see Aaron Rogers take the same type of beating he received last season.
Philadelphia Eagles Sean Weatherspoon LB:
Weatherspoon had a terrific combine. He may be a little undersized but he showed great strength in the bench press, and he has all the speed he needs to keep up in the NFL.
Baltimore Ravens Dez Bryant WR:
The Ravens have made it known they will do what it takes to get the pieces to help quarterback Joe Flacco. While there has been talk about bringing in T.O. Dez Bryant presents far more upside and he can be the long term answer.
Arizona Cardinals Charles Brown OT:
I still think there is a chance the Cardinals could reach for a quarterback here, but that will depend on how all the QB's test at their pro-days. For now, the Cardinals will settle for a reliable offensive lineman.
Dallas Cowboys Donoven Warren CB:
The Cowboys really need an offensive lineman, the problem is there may not be one good enough to take at this place. If that's the case they could always use help in the secondary.
San Diego Chargers Ryan Mathews RB:
With L.T. gone and the possibility of other exits, the Chargers need to rebuild their backfield. Ryan Mathews is a good back who can provide a bit of power and can run between the tackles.

New York Jets Jared Odrick DT:
Rex Ryan knows defense and Jared Odrick gives him a big anchor to sit in the middle of the line. He should develop into a staple.
Minnesota Vikings Maurkice Pouncey C/G:
With Favre likely out the door the Vikings can get back to running the ball. That's what got them out to a hot start last season. They have a veteran offensive line and Maurkice Pouncey will help to inject some life.
Indianapolis Colts Jerry Hughes LB:
Jerry Hughes was the most impressive defensive player at this year's combine. The TCU linebacker can flat out fly on the field. A small fast linebacker fits the mold for the Indianapolis Colts is a perfect fit.
New Orleans Saints Jahvid Best RB:
The Saints have plenty of options with this pick. While it now appears that Reggie Bush will be a Saint next season, there is still a chance that New Orleans can pick up Best.