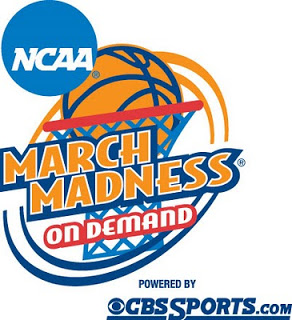 Hi college hoops fans. After shaking a bit of a nasty hangover thanks to St. Patrick's Day, we are up and running, and by that we mean watching basketball all day. Honestly, we do it all just for you. It's a difficult job but someone has to do it.
3:24 PM EST: The second set of games are well underway and here are your scores: Sam Houston and Baylor are tied at 20 with 6 minutes to go. Murry State is up 4 over Vandy
3:15 PM EST: Robert Morris is unable to convert and they will fall to Nova 73-70.
3:12 PM EST: Robert Morris is not going quietly and they are gonna give Nova hell. Reynolds now at the line to shoot 2. Nova is up by 1.
3:11 PM EST: Robert Morris down 3 goes the length of the court and there's some great defense by Nova. Forced the block, but Nova failed to convert on the break at the line shooting 2. Misses the front end.
3:07 PM EST: Nova is holding on to a 1 point lead with 35 seconds to go. They are befitting from some good calls.
2:59 PM EST: Nova continues to open their lead in overtime. It looks like finally the #2 seed Nova is emerging
2:54 PM EST: It looks like BYU has this one locked up and will advance over Florida.
Nova has opened up the extra period with a four point lead over Bob Morris.
2:51 PM EST: Nova goes for the lob ball but it's not good.
2:50 PM EST: Nova is unable to get a good look, ball is knocked out by Robert Morris Nova will get 1 more chance with just over a second to play.
BYU has opened up a 7 point lead over Florid in the second OT with 1:20 left in the game.
2:47 PM EST: 25 seconds to go, and Nova finally tied the game with Robert Morris. Nova just called T.O. I'm sure Nova will play for the final possession, look for Scottie Reynolds to make a play.
2:44 Pm EST: Oh yeah did I mention Nova is still down by 1 to Robert Morris? Yeah this is truly an insane day.
2:42 PM EST: The Second OT is underway, and BYU is off to a quick start opening up a 3 point lead, and going to the line to shoot 2.
2:39 PM EST: Really? A toss up volleyball style shot at the buzzer. I can't imagine that's the shot Donavan drew up during the TO
2:37 PM EST: Florida forces a turnover and calls timeout with 19 seconds to go in the game. It's all tied up once again. This one is going down to the wire again.
2:25 PM EST: BYU attempts to go the length of the court in .5 seconds. As you can guess, that didn't work, it's off to OT now.
Nova is still down 3 points to Robert Morris with just over 6 minutes to go.
2:22 PM EST: Florida is unable to get the bucket as time is ticking away. BYU tries to call timeout with 1 second let.
2:20 PM EST: Notre Dame misses a good look from the corner get the put back but too little too late. Notre Dame goes down as the first upset of the 2010 NCAA tournament.
2:18 PM EST: ODU knocks down both free throws and goes up 3 with 8 seconds to go.
BYU is down a point with 40 seconds to go, so much for the whole pulling away thing.
2:17 PM ESt: ODU is up by 1 with 10 seconds to go. Carter is heading to the line to shoot 2. ODU has been horrible from the line today.
2:14 PM EST: Big triple for Florida and they are up 3 with 3 minutes to go.
2:12 PM EST: 29 seconds left in the game ODU is on the line and up by 3 points. Darius James is shooting 2. He missed the front end of a 1 n 1
2:10 PM EST: If Notre Dame loses this game there is no doubt the lost will be pinned on Luke Harongody going 0-7 from the field.
2:07 PM EST: The Gators are scrapping and closed the gap to 3 with just under 5 to go. They are not going to go away quietly.
2:02 PM EST: Nova still trails Bob Morris by 3 points. I'm still not too worried about this game. Nova can overcome a 3 point scare.
Both teams in the ODU vs. ND game have gone cold as there has not been a bucket in just over a minute of game time.
2:00 ODU gets a 3 point play the old fashion way and they are tied with 5 and change left. BYU is trying to put some distance between themselves and the Gators. I still cannot believe Florida made it into the tournament.
1:50 PM EST: Second half underway for Nova. They cut the lead down to 4 points. One can't help to remember what Nova looked like last year when they started the tournament down by 14 to American University.
1:46 PM EST: There's another Hansbrough brother and he plays for Notre Dame. He's a guard and right now he is killing ODU. Big 3 pointer up the Irish up by 4.
1:39 PM EST: ODU has closed the gap to 1 with 13 mins to go in the 2nd. For what it's worth, I picked ODU to knock off Notre Dame.
1:34 PM EST: You got to wonder if Nova coach made the right choice in benching two starters for a "minor teaching measure." Sure Reynolds and company only sat for 4 minutes, but Nova has yet to find their stride yet.
1:19 PM EST: Currently watching Notre Dame up by 5 on Old Dominion 17:50 left in the 2nd. BYU is up 2 on Florida with 18 to go in the 2nd, and and the shocker is good old Bob Morris up by 6 at the start of the 2nd half