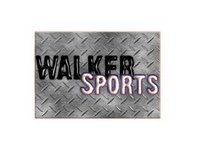 It's been a long while since I've done this, but don't worry, I'm pretty sure I still know how it works. Back by popular demand, it is Walker's Rants. The showcase for all things sports, and the platform for me to complain about any and everything I want to. Some of these thoughts you may like some you may not, frankly I don't care either way.
My bracket was busted the moment Georgetown loss, thanks for nothing JT3...
Watching this year's Duke team is like watching 5 Wojo's and 5 J.J. Redicks running around the court. There's not much more annoying...
Baylor gift wrapped the last five minutes of that game, too bad...
Bret Favre make up your damn mind, we are all sick of your personal soap opera...
Donavan McNabb would be a great fit in Minnesota if Favre does not return. That's assume McNabb fully understands the NFL overtime rules...
Can't wait to see Tiger make his return to the Masters. Nothing would make me happier than watching him show up with the lead on Sunday...
Baseball season is right around the corner, I may watch a game or two this year...
Big Ben needs to be sat down for at least part of this season. Seriously 2 sexual assault related charges in less than 9 months is 2 too many...
It's funny how watching the NCAA Tournament actually helps me to jump into watching playoff NBA basketball...
It's amazing how Tony Bennett ended his first season at UVA much in the same fashion as Pete Gillian, and Dave...
Gilbert Arenas gets 30 days in a halfway house? That's unacceptable...
Tim Tebow will make an impact on an NFL roster next season you can bank on that...
Not going to lie, I'm excited to watch Sam Bradford's Pro Day on Monday. His performance could affect the entire NFL draft...