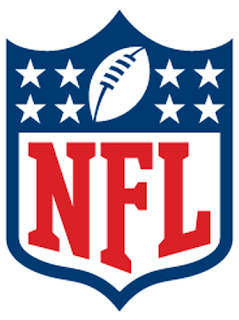 The 2010 NFL Agency period opened at midnight on Friday, and there are some big names available on the open market. Of course we all know about Julius Peppers and L.T. but there are plenty of other athletes available. The signings are currently rolling in, so let's not waste any time and jump right into the free agents signings.
Karlos Dansby Finds a Home:
He may not be the household name that Julius Peppers is, but Karlos Dansby can be every bit of the impact player on defense, and thanks to a new contract he can be included in a similar tax bracket as Peppers as well. The Miami Dolphins locked up the linebacker to a five year $43 million deal.
Denver Broncos Continue Signing Free Agents:
The Denver Broncos lock up two more unrestricted free agents on Friday night. This time they brought in defensive linemen Justin Bannan and corner Nathan Jones. The team has not announced the terms for either of these deals.
Vincent Norfolk Signs a Record Deal:
The New England Patriots are ready to shell out big money for their big man in the middle. Nose tackle Vincent Wilfork has come to deals with the Patriots for a $40 million extension to his contract.
The deal includes an $18 million bonus and $25 guaranteed is the highest contract ever tendered to a nose tackle.
Dunta Robinson is Headed to Atlanta:
According to sources at Fox Sports.com the Atlanta Falcons have come to a deal with corner back Dunta Robinson. The DB has racked up 13 interceptions in the past six seasons in Houston.
J.J. Arrington Signs with the Broncos:
Free agent running back J.J. Arrington has come to terms on a deal with the Denver Broncos. Arrington has been mostly a back up back during his six year NFL career.
Anquan Boldin Traded to the Ravens:
Troubled Arizona Cardinals receiver Anquan Boldin finally got his trade out of Phoenix. The wide out is on his way to Baltimore to play for the Ravens. According to sources, this is a three year extension good for $25 million.
The Ravens let it be known they wanted to get help for Joe Flacco, and bringing in Boldin is a great first step.
Josh Cribbs Inks a New Deal:
Josh Cribbs almost saved the Browns season last year by himself. He puts up big numbers, and now his contract is a big number. Cribbs and the Cleveland Browns have agreed to a new three year deal.
Jim Sorgi Cut By the Colts:
The Indianapolis Colts have cut long time back up quarterback Jim Sorgi. To many Sorgi has had the best job in the NFL the past few seasons. Peyton Manning never misses a game and has the longest current starting streak for a QB, not named Bret Favre.
Sorgi had a base salary of $1.8 million and is due another $275,000 this month
Julius Peppers sings with Chicago Bears:
According to sources from ESPN, the Chicago Bears are close to signing a six year deal with Pro-Bowl defensive end Julius Peppers. According to sources, there are a few issues with the language of the contract, but it is almost a done deal.
Detroit Lions at it again, make deal for DL:
According to FoxSports.com, the
Cleveland Browns
traded veteran DL
Corey Williams
and their 2010 seventh-round draft choice to the
Detroit Lions
in exchange for a fifth-round selection in the 2010 draft, a pick obtained by Detroit from Denver, the Browns announced.
From the looks of things the Detroit Lions are busy rebuilding their defense.
Chester Chester Taylor Signs with the Bears:
According to sources, the one time Vikings tailback has agreed to terms with the Chicago Bears. While details are still out, it appears the deal is a 4 year contract. Taylor will share the backfield with Matt Forte.
Kye Vanden Bosch Signs with Detroit Lions:
The stud defensive end for the Tennessee Titians has agreed to a four year deal with the Detroit Lions.