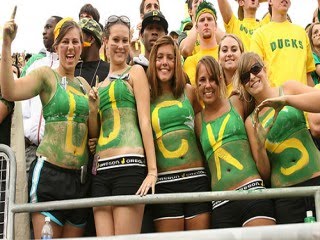 Okay it's November and that means we are down to the good stuff when it comes to college football. I know we are a bit late getting this post up, but there is still time to get those bets to the window. With that being said, we will keep it short and simple. Enjoy this week's Walker Sports Lock Picks of the Week.
Virginia -1.5 v. Duke:
UVA has struggled all season under first year coach Mike London. Last week they made a strong home stand and knocked off Miami. That's the type of win the Cavaliers can build on for the future. This weekend down at Duke the Hoos keep the ball rolling and pickup the win.
Winner: UVA wins and covers the 1.5
Oregon -36 v. Washington:
The Ducks are on a roll this season, and their high powered offense appears to be unstoppable. One thing is for sure, the depleted Washington Huskies will not stop the Ducks. However, it's not the line I am so interested in, as I am interested in the over, set at 68 points. Oregon averages 56 points a game, and they know they need to win with style points to keep their spot atop the poll.
Winner Oregon wins the game, but the play is taking the over 68 points.
TCU -5 v. Utah:
This is a battle of unbeaten teams and could prove to be the best game on the weekend that nobody watches. TCU is scary good and may be the best overall team in the country. Currently they are giving up just 8 points a game. Utah has some offensive firepower and will likely break that streak.
Winner: TCU wins the game and covers the 5. Take the under (51) to pad your bet.
Stanford -8 v. Arizona:
The Wildcats have flown largely under the radar this season and in the process they have shot up to a top 10 ranking. The Stanford Cardinals have possibly the No. 1 NFL Draft pick in quarterback Andrew Luck. One thing is for sure both these teams can get at it and score points. That's what's most important when picking this game.
Winner: Stanford edges Arizona in a close one but the play is taking the over at 56 points.