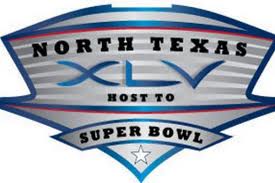 The Super Bowl is just a few days away, and I know we are planning for a big blowout here at Walker Sports. While the Super Bowl may be what brings us all together, the right food on the table can easily steal the show. Despite being a sports blog, we like to throw down in the kitchen as well. Here's a few of the things that will be on a part of the spread at our party. Tell us, what you're planning for your Super Bowl party, and share your favorite Super Bowl recipes.
Buffalo Chicken Dip:
1 pkg. (8 oz.) cream cheese, softened
2 cans (9.75 oz each) Chunk Chicken Breast, drained
½ cup hot sauce
½ cup blue cheese salad dressing
½ cup crumbled blue cheese
Assorted fresh vegetables and/or crackers
Directions:
Stir cream cheese in 9" deep dish pie plate until smooth. Stir in remaining ingredients.

Bake at 350°F. for 20 min. until hot and bubbling. Stir. Serve with vegetables and crackers.
Spicy Nachos
q1 1lb Ground Turkey
2 ½ pound Turkey Sausage
3 2 2 packets of your favorite taco seasoning
4 1 1 Container Salsa
5 1 1 lite sour cream
6 1 1 bag cheddar cheese 1 bag Monterey jack cheese
7 1 1 bag favorite tortilla chips
8 2 2 limes
Directions:
1) Brown ground turkey and sausage in skillet follow cooking instructions on taco seasoning pack. Too add extra flavor throw in 1 chopped clove garlic and 1 diced onion. Also add ground chipotle and ground cayenne pepper.
2) While meat is cooking arrange tortillia chips on a cookie sheet. Cut limes into halves and squeeze juice over chips.
3) Once meat is cooked arrange on a cookie sheet. Chips then meat, layer of cheese, chips meat then more cheese. Then place cookie sheet into 200 degree pre-heated oven. Wait till cheese is melted. Remove from oven let stand then adorn with salsa and sour cream.
Beer Brats

Ingredients
4 tablespoons butter
2 red onion, thinly sliced
1 yellow onion, thinly sliced
1 (12-ounce) bottle beer no lite beer
8 beef and Cheddar brats
8 dark rye sesame rolls
Stone-ground mustard
Directions
Set up grill for direct cooking over high heat. Oil grill grate when ready to start cooking.
Place a large skillet on a grill or side burner and add butter. When butter has melted, add onions. Cook until softened, about 10 minutes. Add beer and cover; cook an additional 10 minutes.
Remove cover from skillet and let simmer until most of the liquid has evaporated, about 5 minutes.
Turn the heat on the grill down to medium. Place brats on oiled grill grates and cook 4 to 5 minutes per side
Serve brats hot on toasted rolls smothered with onions and topped with mustard.

Pulled Pork BBQ
3 tablespoons paprika
1 tablespoon garlic powder
1 tablespoon brown sugar
1 tablespoon dry mustard
3 tablespoons khosar salt
1 (5 to 7 pound) pork roast, preferably shoulder or Boston butt
Cider Vinegar Barbecue Sauce:
1 1/2 cups cider vinegar
1 cup yellow or brown mustard
1/2 cup ketchup
1/3 cup packed brown sugar
2 garlic cloves, smashed
1 teaspoon salt
1 teaspoon cayenne
1/2 teaspoon freshly ground

black pepper
12 hamburger buns
1 recipe Spicy Slaw, recipe follows
Pickle spears
Mix the paprika, garlic power, brown sugar, dry mustard, and salt together in a small bowl. Rub the spice blend all over the pork and marinate for as long as you have time for, as little as 1 hour or up to overnight, covered, in the refrigerator.
Preheat the oven to 300 degrees F.
Put the pork in a roasting pan and bake for about 6 hours. Basically, roast the pork until it's falling apart and an instant-read thermometer inserted into the thickest part registers 170 degrees F.
To make the barbecue sauce: combine the vinegar, mustard, ketchup, brown sugar, garlic, salt, cayenne, and black pepper in a saucepan over medium heat. Simmer gently, stirring, for 10 minutes until the sugar dissolves.
Remove the pork roast from the oven and transfer to a large platter. Allow the meat to rest for about 10 minutes. While still warm, take 2 forks and "pull" the meat to form shreds. Using 2 forks, shred the pork by steadying the meat with 1 fork and pulling it away with the other. Put the shredded pork in a bowl. Pour 1/2 of the sauce on the shredded pork and mix well to coat.
Beverages:
Here at Walker-Sports we love a good party, no good party is complete without ice cold adult beverages.
Dr. Pepper & Soco
1 part Southern Comfort 1 part Dr. Pepper mix over ice and throw it back.

Firefly- Just add water. Trust us on this one.
Miller High Life
Yes you read that correctly, no Walker-Sports party is complete without at least a case of the Miller High Life, bottles only.
So those are a couple of our favorite recipes feel free to join in and share. The more the better, and stay tuned for more Super Bowl coverage from Walker-Sports.