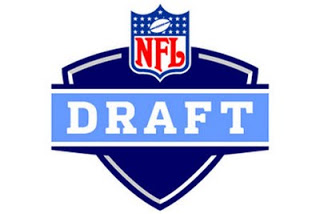 In what has become as much of a routine annual story as low scores on the Wonderlic exam, it is being reported that two prominent NFL prospects failed drug test while at the NFL Combine in March. Reports have circulated for weeks now that Arkansas quarterback Ryan Mallet failed a drug test while at the Combine, and now it appears he has some company. Two defensive standouts have tested positive for marjuana according to multiple NFL sources.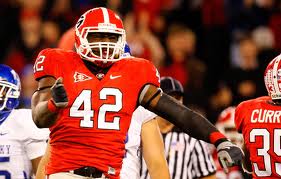 Georgia defense end/linebacker Justin Houston, and Iowa defensive linemen Christian Ballard both failed drug test while in Indianapolis.
Justin Houston is an early entry into this year's draft, but is currently ranked as a first round draft pick according to our mock draft. However, Walker Sports has Houston slated to go to the New York Jets with the 30th overall pick, and that is a franchise that has a history of taking in players with a troubled past.
Balarad is projected to go in the 2nd or 3rd round of the draft, and would be considered an up and coming player who would eventually transform into full time starter.
Neither men have police records, or any known history of drug
use. Chances are these test will not have a major affect on either man's draft stock. Once again it seems that stories like this leak out each year as we near the NFL Draft.
The first round of the NFL Draft begins on Thursday evening and will continue on Friday and Saturday.