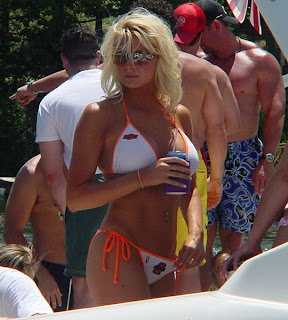 Welcome back college football fans. Did you miss us? I know we missed you. The 2009 college football season is here, and this year looks to be special. Now we have already broken down the conferences, and we've given you our top 25. All of that is well and good, but now it's to play the games. Just like last year, we are playing a little College Football Pick'em here at Walker-Sports. The process is simple; we pick our favorite games for the week, give them a brief rundown and then give you our picks. Join in on the fun if you like.

Georgia vs. Oklahoma State: Everything Mike Gundy has worked for in Stillwater Oklahoma comes to a head in the 2009 season, and the Cowboys will be tested early and often. Oklahoma State is starting the season ranked ninth in the country. The expectations will be high, T. Boone Pickens has invested a lot of money into this program and getting a big win over 13th ranked Georgia would go a long way. On offense Oklahoma State has all the usual suspects back. Zac Robinson is the best quarterback in the Big 12 that no one ever talks about. Redshirt freshman receiver Justin Horton will prove to be a nightmare to smaller defensive backs thanks to his massive 6'4, 250 pound frame.
Last year was supposed to be the year for the Georgia Bulldogs. However, things never came together quite the way head coach Mark Richt hoped as the Bulldogs struggled in the big games. Hitting the road and traveling to Oklahoma will put the Bulldogs to an early test. For Georgia the most important thing they can do is get solid production from quarterback Joe Cox who has been in the wings waiting for Matt Stafford to leave. To help Cox get comfortable as the signal caller, the Bulldogs will rely on their powerful offensive line and the efforts of running back Richard Samuel.
The lights will be bright in Stillwater all season long and dropping the season opener would prove to be disastrous for Mike Gundy. The Cowboys will want to get off to a quick start and rack up as many wins as they can before they hit their brutal conference schedule. Georgia is still trying to live down last year's disappointments, but they will have to wait yet another week before they get the program back on track. The spread has the Oklahoma State Cowboys favored by 5 and a half points. That's doable for an Oklahoma State team that has practiced in privacy for the 10 days in preparation for this game.

Winner: Oklahoma State to cover the spread and win.

Oregon vs. Boise State: The Broncos have reclaimed their thrown at the top of the WAC conference. Frankly they are poised to make another run to the Fiesta Bowl, with their weak conference schedule (can't wait till Boise joins the Mountain West). However all those post New Year's Day hopes could be crushed in week one if the Broncos fail to earn a win against Oregon, one of the few ranked opponents they will face all year. As always, Boise State will throw everything at Oregon including the kitchen sink. Quarterback Kellen Moore has a new target in speedster Titus Young. For the Broncos the key will be adjusting to game speed and doing it quickly. They do not want to find themselves playing catch up with the Oregon Ducks.

Oregon will once again feature a high powered offense we all know that. LeGarrette Blount is looking to become the feature tailback for the Ducks. If their young offensive line can provide him a few holes Blount can figure to have a big game against a Boise State defense that is not always the strongest. Speaking of defenses' Oregon will have to improve their defensive play if they want to stay in this ballgame. Last year they allowed Kellen Moore to throw for three touchdowns and 386 yards. If Oregon allows Moore to have that type of a game again, the Ducks will be running up the blue field the entire night.

The spread has Boise State as a four point favorite in this game. Normally I would be a little hesitant to take Boise in such a big game this early in the season. However, I like what the Broncos offense can accomplish when given the opportunity to game plane, remember what they did with all that time to prep for the Orange Bowl? I also like it when Boise plays at home. That blue field is distracting and despite being a small stadium (35,000) it is a very difficult place to play.
Winner: Take Boise State to cover the spread, and win the game. Just to be safe, take the over on the points here. These teams will score a lot. Trust me.

BYU vs. Oklahoma: The BYU Cougars will look back on the 2008 season as a disappointment, but you can rest assured that the Cougars have a short memory and will not dwell on last season's shortcomings. Quarterback Max Hall can find himself back on many people's Heisman Trophy list if he can put together a solid performance in Dallas this weekend. Lighting up the Sooners defense is always a good way to garner some national attention. As a team, BYU needs to weather the storm. The Sooners will come out firing on all cylinders and looking to test the Cougar secondary. If the Cougars defense can test an inexperienced Oklahoma offensive line, they have a chance to make national headlines.

The Oklahoma Sooners are once again a top five team in the country. Sam Bradford is back, and he already has his tickets punched to December's Heisman Ceremony. Despite opening with a ranked team, Oklahoma will consider BYU a tune up for the Big 12 schedule that will put the Sooners to the test. The key for the Sooners will be protecting their secondary which features two new starters.

Once again the odds makers in Vegas are going to have a field day trying to gauge the Sooners. Saturday's game opens with a 22 point spread. Typically I would say that should not be an issue for Oklahoma to cover, but they are playing BYU. They may not be a powerhouse, but the Cougars are far from being a push over. On this one I would say play it safe, take the dog BYU to cover the spread, but Oklahoma wins the game. I'd also consider taking the over on this game.

Winner: BYU to cover, Oklahoma to win outright.

Virginia Tech vs. Alabama: It seems like it was just yesterday when the Crimson Tide rolled into the Georgia Dome and destroyed an ACC opponent. Last year it was the Clemson Tigers who fell victim to Alabama, on Saturday night it will be the Virginia Tech Hokies. Virginia Tech comes into the game with their star tailback on the IR. Tyrod Taylor is simple unimpressive to me and he will be exposed in week one against the complex pass rush schemes orchestrated by Nick Saban.
The spread favors Alabama by 6 and a half points and I love that number. I don't think this year's Bama team is as good as the squad last year but they are still better than Virginia Tech.

Winner: Alabama to win and cover the spread.