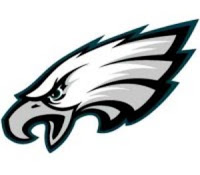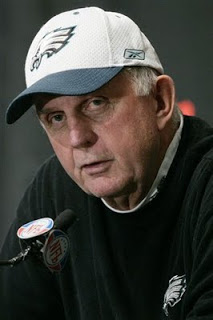 I know this is not breaking news from us, but it needs to be said. The NFL and the Philadelphia Eagles lost a great man yesterday evening. Defensive coordinator Jim Johnson lost his battle with cancer yesterday. As some of you may know, Johnson took a leave of absence from the team in May to continue his fight with the disease. Despite being a fighter, Johnson was not able to overcome this final battle.
For those who don't know, Jim Johnson was one of my favorite coaches in the NFL. Although I am by no way an Eagles fan, I loved the style of defense the Eagles played under Jim Johnson. He was a mad genus who kept his defense ramped up. They blitzed early and often. More often than not they reeked havoc at the line of scrimmage and crippled the most powerful offense.
It saddens me to say the NFL has lost a true legend and a great man. He will be missed. And for those of you who care, please help and donate to cancer research so that we can find away to tame this beast that is taking so many great individuals from us.