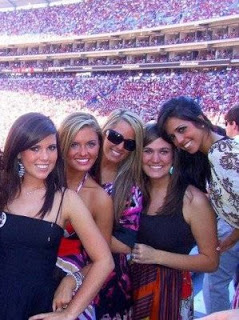 Somethings you simply cannot avoid in life. If you're a gambler that means no matter how good of a hot streak you are experiencing, eventually you have to come back down to earth. Currently I am experiencing one of those moments. After starting the season off red hot, going 12-2, I have finally cooled off, posting a 3-2 record last weekend. This is to be expected because when teams go into their conference schedules the rivalries heat up and the spreads get tighter. Nonetheless, I will continue plugging on with fresh picks coming up later this week. For now let's take a look back at the week that was.
Miami 30 v. Clemson 21:
The Hurricanes look to be the class of the ACC, as many expected they would be. Clemson has found themselves in a few tight games this year but with their star quarterback battling injuries (you have to think protecting that MLB contract is at the back of his mind) it was going to be an uphill battle for Clemson to mount any sort of of sustainable offense. Despite that, Clemson made their best efforts to keep in close. In the end, the 'Canes just had too much.
Winner: Miami Hurricanes win and covered the 3.5 points.
Oklahoma 28 v. Texas 20:
The Longhorns did a great job to bounce back from their disastrous defeat two weeks again to UCLA. Many expected Texas to fold up shop for the season with all hopes of a serious post season run gone down the drain. Instead they managed to stay in the game and give Oklahoma hell for four quarters. The Sooners are a sneaky good team and they will be fun to watch as they navigate their way through the Big 12 South this season.
Winner Oklahoma wins the game and covered the 4 points.Oregon 52 v. Stanford 31:
It's not often a team can lose their starting quarterback and tailback during the off season and actually improve, but that's what the Oregon Ducks have done. LaMichael James might be the best running back in the country and he showed it Saturday night. The only downside to this game (other than the fact that I missed it) is the Stanford Cardinals are far better than the score indicates. The Cardinals abandon their rushing game far too early and put the game into Andrew Luck's hands.
Winner Oregon and they easily covered the 7 points. Alabama 31 v. Florida 6:
I think the cat is out of the bag, Alabama is good. There you go, you heard it here first, Nick Saban has a heck of a football team. Florida came out with all the right intentions, but they simply did not have the fire power to compete with the buzz saw that has won 29 consecutive conference games. I'm not sure that Alabama is a lock to win a national title as the winner of the previous three meetings of these teams has been, but I do know they will factor into the national championship scene one way or another.
Winner Alabama wins the game and blows away the 8 points spread.Michigan State 34 v. Wisconsin 24:
Sometimes teams face adversity and they are able to band together and make the most out of a bleak situation. It appears the Michigan State Spartans are doing exactly that. They have managed to take a pivotal win over Notre Dame, their coach suffering a heart attack and transform it into the makings of a magical season. On the other side of the ball, we once again have the exact same Wisconsin team that we always have, underachieving.
Winner Michigan State rolls to victory and covered the 2 points.