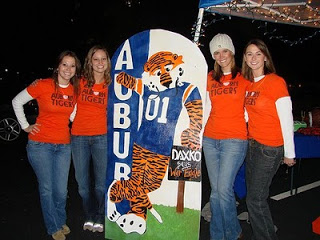 The weather outside is turning here in Washington DC, its' an odd mix of Fall and Summer, and that means we are entering the meat of the college football schedule, and not a moment too soon. I mean the MLB Post Season is nice and all, but it can't really compare to a good college rivalry. Plus betting on baseball is boring (sorry Pete Rose). We're all about the hot action that you can only get from college football. Now let's pick some games.
Michigan State -4.5 v. Michigan:
Earlier this week I went on a whole spiell about how Michigan State is in the midst of a magical run. This was just a few days after I declared them the most overrated undefeated team in football. So what we can learn from all of this is I have no clue how to read the Spartans. Despite that, I'm going back to well one more time to place a reasonable wager on a Michigan State game.
While Michigan State is enjoying the fruits of their miricle run, the Wolverines are also enjoying a much needed rebirth thanks to the legs and arm of Denard Robison. The young quarterback has lit the college football world on fire with his ability to scramble, throw and make amazing plays. The last time I saw a player captivate the national spotlight this quickly his name was Michael Vick. Now I'm not saying Robinson has all the physical attributes that Vick possessed when he played at Virginia Tech, but he does generate that same buzz, and as a result the Wolverines are once again a much watch game.
The spread for this game has Michigan State favored by 4.5 points which at first looks seems pretty fair. The most intriquing part of this matchup is it is difficult to tell if either of these teams are truly any good. Michigan State passed their first litmus test last weekend when they knocked off Wisconsin while Michigan really has yet to play a quality opponent yet, they have been pushed by the likes of Indiana, UMass, and Notre Dame. For that reason I am shying away from the Wolverines this weekend. This would be a great bet if you can tease that line a little bit.
Winner Michigan State wins the game and covers the 4.5. Alabama -7 v. South Carolina:
Alabama is the best team in the country right now, and while they blew out a young Florida team last weekend, they are capable of making an avergae team look good, as we saw a two weeks ago against Arkansas. Saturday the Crimson Tide will take on a very pesky Gamecocks team that got off to a great start but seem to be losing steam as the season progresses.
This game will be won or lost in the first quarter, and it's not often that I'll say that. If Bama is able to get off to a hot start they will fluster the Gamecocks. More importantly they will fluster the Old Ball Coach Steve Spurrier. For whatever reason Spurrier and his quarterback have not gotten along well at all during his time in Columbia and Spurrier is not afraid to use a short hook on the young man. If Alabama goes up early, Steve Spurrier will start the quarterback rotation, and that never really works for him.
Winner Alabama wins and covers the 7.
Arkansas -6 v. Texas A&M: Once again I find myself contradicting a previous opinon but, that's okay. Yes Arkansas gave a game away to Alabama a few weeks ago, but they are still a very talented team. Ryan Mallet is still a top caliber quarterback even if he does not perform well under the spotlights. More importantly, Texas A&M is not very good. After the way they melted down last Thursday against Oklahoma State it became very apparent the Aggies are not who we thought they were. Turnover prone, undiscplined, under prepared, simply put they are not a good team. Plus that Makes consecutive times that Texas A&M has jilted me. Not again.
Winner Arkansas wins the game and covers the 6

Auburn -6.5 v. Kentucky: Who would have thought that Auburn could fire a coach in Tommy Tubberville and within two season they would be back on top of their game and ranked in the top 10 nationally. Well believe it, Auburn is legit. They are winning games with the help of a great defense, and Cam Newton is a Heisman Darkhorse. My point with all this War Eagle love is Auburn is good, and they can play with any SEC team out there.
Winner Auburn wins the game and Covers the 6.5