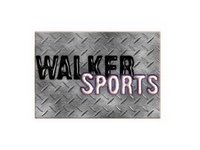 Okay, so Walker Sports is already known for giving out some great picks against the spread every week. This is something that the members of the Walker Sports staff take great pride in. It's also something that you the readers, have enjoyed and said you want more. That's why we are giving you guys an inside peek at what takes place in the Walker Sports Offices, when we are setting up money picks.
We have a small pool currently going around the office with three of the members of the Walker Sports staff ( Bloomer Snatcher, War Eagle, and Black Dragon). The pool started on opening weekend of the college football season, and will continue through the last week. The rules are simple.


Each person gets one lock pick of the week


Any game with a spread is game for play


The player always gets the best line available on the game they picked
Each Friday, we will post their picks, and a one sentence explanation of their pick. On Monday we will do a wrap up, and give update the running standings.

Here are this week's picks.
Bloomer Snatcher: Oregon v. ASU. Like the Ducks need a reason, but being among the Sun Devil coeds is worth 3 touchdowns. Give me the OVER the 54.5 in a classic 45-33 Pac 10 tilt.
War Eagle: "Shoe-In-of the Week" Give me the Redskins laying 4 at the Rams. I also like Arizona laying 6.5 against Cal.
Black Dragon: Georgia +1 covers against Mississippi State. There have been rumors circling Mark Richt's future in Athens for years. If he wants to keep those rumors from becoming true, he better coach his team to a win on Saturday and avoid the three game skid.
Current Standings
Black Dragon 3-0
Bloomer Snatcher 2-1
War Eagle 2-1