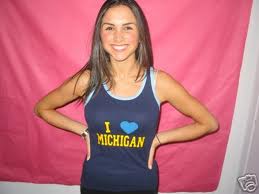 Oklahoma 47 v. Florida State 17:
The Jimbo Fisher era hit its first roadblock on Saturday when they traveled to Norman Oklahoma to take on the Oklahoma Sooners. The Seminoles were not ready for the speed of Oklahoma on offense, or defense. Bob Stoops had his boys fired up, and they made plays all over the field. The Sooners offense appears to have found its grove after getting off to a sluggish start in week one. More impressive was the Oklahoma defense which stepped up with a strong performance and kept a Florida State team that posses a few weapons in the contained all game.
The spread on this game favored the Sooners by 7.5. I'll admit I was leery of the line at first and only advised people to make a moderate play. The good news is if you listened to me, you got a moderate gain from it.
Sooners won and covered the spread.Ohio State 36 v Miami 24:
This was the type of game that if you're a gambler you have to love the action, but if you're just a sports fan it was fairly unimpressive. There was never any doubt that Ohio State was in control of this game from the early moments. Once again a Jim Tressell team was well prepared to play in the big spotlight. Tyrelle Pryor was efficient with is passing as was Miami's Jacory Harris. In the end, we saw a very similar story to what we saw in Norman. The Miami Hurricanes simply were not ready to play on the big stage.
The spread on this game sat at Ohio State -8.5 going into Saturday. I liked the size of that spread and I also liked Harris' ability to make plays with his legs. While Miami was able to engineer a few late drives to keep this one respectable they were never able to cover the 8.5.
Ohio State won and covered the spread.Alabama 24 v Penn State 3:
There was never a moment of doubt with this one. Alabama came out with one goal and they achieved it. Mark Ingram was not in the line, but the Crimson Tide did not need their Heisman winner to put away the schools one time rival. While this game is a big game in regards to the name involved, it was never that close on paper. Alabama is the number one team in the country and coming off a national champion. Penn State put together a solid year last season, but they are depleted in talent and starting a true freshman at quarterback. A road game in the SEC is not the place to learn your trade.
The spread on this game was Alabama -12. From about the five minute mark in the first quarter this spread was safe, and it was cover city all day.
Michigan 28 v. Notre Dame 24:
You have to love the Walker Sports lock pick of the week, and Michigan and Notre Dame brought the entertainment Saturday. Rich Rod has found his quarterback in Denard Robinson, just look at the stats. He's accounted for over 800 total yards of offense in two games. Notre Dame is a lot more entertaining with Brian Kelly as their head coach. There's no doubt he has brought a spark to the program. However, anytime a team is down to their third string quarterback and hoping he can lead a game winning drive down the field, theres some problems even if that quarterback has the name Montana.
The spread on this game favored Notre Dame and sat at -4 going into kickoff on Saturday. Notre Dame gave it everything they had, but in the end, the injuries were too much to overcome. Injuries and Denard Robinson.
Michigan pulls the upset and covers the 4.