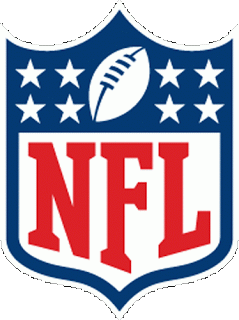 Indianapolis Colts:
The Colts are still the top of the AFC South and that's not easy considering the AFC South has my vote for the toughest division in the NFL. Last year Peyton Manning nearly cemented his legacy with a second Super Bowl victory, instead he is still toiling away looking for another ring. If Peyton wants to change his fortunes in 2010 one has to think the Colts will improve their running game. It wasn't long ago that Indianapolis showcased a well balanced offense, where the passing game was based off of play action, that was generated through a reliable ground game. Last season the Colts struggled to generate any consistent offense on the ground. As a result Peyton Manning lost a large chunk of his arsenal. That won't get it done in 2010.
On the defensive side of the ball, the Colts aren't a stand out unit, but they are talented enough to get the job done. Dwight Freeney is still a stand out pass rusher in this NFL, despite losing a step as he's aged. Of course the same old story with Indianapolis is will Bob Sanders be healthy this year? Last year Sanders sat out the majority of the year thanks to an arm injury. He was limited to just two starts, during that time Sanders recorded 6 tackles and 2 interceptions. The bottom line is, when Sanders is in the game, the Colts defense is one of the best in the NFL.
Record: 13-3
Houston Texans:
This is their year, and I mean it this time. I feel like every preseason I'm all amped up about the prospects of the Houston Texans, and in 2010 they will finally deliver and make the playoffs for the firs time in franchise history. Offensive coordinator Kyle Shannahan may be gone, but the Texans offense is still potent and dangerous. Andre Johnson is the best receiver in the league that no one talks about. This year he finally breaks through and reaches Chad Ocho Cinco and Randy Moss noto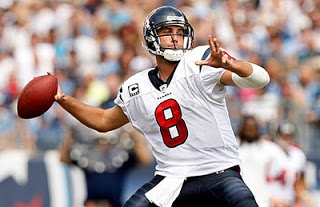 riety levels. If Johnson is going to become a household name in 2010 he is going to do so from catching plenty of passes from Matt Schaub. 2009 Schaub made a name for himself amongst fantasy owners when he lit up the league with his passing talents. This year Schaub will turn those gaudy passing numbers into victories on the field.
In the past people have been high on the Texans, but they simply were not ready to take the next step and become a playoff contender. Last season, Houston had the talent to become a playoff team, but they were not mentally prepared. Every time Houston found themselves in a tight game, they came up short because they were unable to execute under pressure. These miscues come as a result of a team that's not used to being under the spotlight. In 2010 the Texans will lean on the experience of previous years to guide them through the tough times and into an AFC Wild Card game.
Record: 10-6
Tennessee Titians:
It's practically a crime that Jeff Fisher has not been able to bring a Super Bowl to Tennessee, he truly is one of the great coaches of our time. This year alone Fisher has had to deal with a slew of off the field issues that include Vince Young getting into fights at a strip club, USC coach Lane Kiffen stealing his coaches, and his star tailback Chris Johnson threatening a hold out. Despite all of those distraction, the Titians have everyone in camp and on time.
Last season Chris Johnson lit the league on fire when he rushed for 2,000 yards. As a result many people are expecting Johnson to come through with another monster year, Johnson himself is predicting that he can break the all time single season record. This blogger, does not believe that is possible. Chris Johnson is a great back, but rushing for 2,000 yards on consecutive seasons is near impossible, especially for a small back. Johnson will have a good season if he can top the 1,500 yard mark.
The Titans are still a dangerous team, who will hover around the .500 mark, and cause plenty of problems for the rest of the AFC South. However, a run into the post season will be near impossible. The division is just too tough.
Record: 9-7
Jacksonville Jaguars:
There's not a lot to say about the Jaguars. Yes Maurice Jones-Drew is a stud as a running back, but that's not enough to elevate this team. The glaring issue with the Jacksonville Jaguars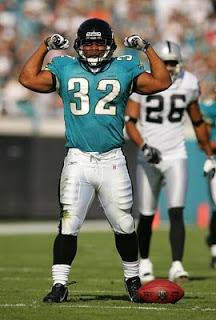 is their quarterback. David Garrard is a serviceable quarterback, but his time as a starter in the NFL are long gone. He simply does not posses the tools to make the plays on a regular basis. As a result, the Jaguars are always playing with a half a deck on offense.
The good news for Jaguar fans is MJD is one of the best in the game, and he will get his 1,300-1,400 yards on the season. With stats like that, it should be enough to keep Jacksonville competitive in all of there games and give them a chance to win a few. Unfortunately for Jaguar fans, MJD alone is not enough to get the Jags above .500 or into the playoffs.
Record: 7-9