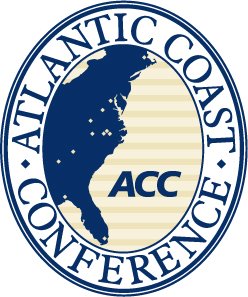 The number of days til the 2010 college football season kicks off is ticking away, and we are inching ever closer to another exciting year of action on the field. We've already gone over the ACC's Coastal Division, so today we are turning our attention to the Atlantic Division. Many people would consider the the Atlantic Division the weaker of the two divisions, but that can be left up to argument. The truth of the matter is, the ACC is down, and unless Florida State comes through with a big performance the Atlantic Division could be hurting.
Florida State Seminoles:
It's not often that a school can lose a legend as their head coach, and still bounce back with the prospect of being a top 25 team and a contender for a conference title, but that's exactly what Florida State is attempting to do under new head coach Jimbo Fisher. Bobby Bowden finally stepped down as the 'Noles head coach after building the FSU program and taking them to the height of the college football world. Now Jimbo Fisher is at the head of Seminole nation, and he has the hefty tasking of trying to rebuild FSU and return them to their glory days.
On offense Florida State is run by star quarterback Christian Ponder. The senior is one of the best quarterbacks in the nation, and many are expecting a special year out of the fourth year player. Jimbo Fisher feels that Ponder could be the best quarterback he has ever coached and that is saying something. With the current roster of talent around Ponder he all the weapons to make it a memorable year.
On the defensive side of the ball Fisher has employed Mark Stoops to organize the unit. Last year Florida State's defense was a train wreck, and it will take all of his tricks to get this unit functioning at respectable level. While I have no doubt that Stoops will be able to recruit defensive talent, the 09 campaign will be a struggle and in the end, the 'Noles will only go as far as this unit will take them.
While it is very likely the Seminoles will experience success within the ACC, their hopes of returning to national glory could still be a few years off. This is due to the shaky defense, and a deadly schedule. Florida State has back to back games against Oklahoma and BYU in September. Combine that with traditional rivalry games with Miami and Florida and Jimbo Fisher will have his hands full.
Record:9-3 Key Games: at Oklahoma, BYU, M
iami
Clemson Tigers:
It's been a long drought since the Clemson Tigers tasted greatness in the ACC, 1991 to be exact. Head coach Dabo Swinney will try to one up his ACC Championship appearance in 2009. That's going to be pretty difficult considering the Tigers lost nine starters from their 2009 offense including all world tailback C.J. Spiller. What Dabo and company have going for them is the return of sophomore quarterback Kyle Parker. The Clemson quarterback passed for 2,526 yards last season and all indications show he should improve on those numbers. Helping Parker along the way is a solid offensive line, that will not only give Parker time, they will open holes for Spiller's replacement in the backfield.
Clemson is coming off of a 9 win season in 2009, and that will be difficult to improve on in 2010, especially with the turnover in personnel. That being said, there is still enough talent in the skill positions to keep the the wheels from completely falling off. If the Tigers can navigate a treacherous road schedule they will put themselves in the hunt for a repeat appearance in the ACC title game.
Record: 8-4 Key Games: at Auburn, at North Carolina, at Florida State
Boston College Eagles:
The Eagles were the surprise story of the ACC in 2009. Many predicted the Eagles would finish last in the ACC, and they promptly turned around and won eight games. Not bad for first year coach Frank Spazani. In his second year as head man things should be a bit easier since BC is returning a quarterback for the first time since 2007 when Matt Ryan left. Dave Shinksie is a 25 year sophomore who managed to prove himself through the final 10 games of last season, and if Coach Spaz can find some talent at the receiver position, Shinskie could be due for a big year.
Despite having a great year overachieving last season, Coach Spaz knows his team still has plenty of work to do if they want to reach the 8 game plateau again. One massive boost for the Eagles will be the return of senior linebacker Mark Herzlich after his diagnosis of cancer last year. Not only is he a great talent on the field, the emotional lift and leadership he can provide could be what Boston College needs to get over the hump.
Record: 7-5 Key Games: Notre Dame, at Florida State, Clemson
North Carolina State Wolfpack:
Last year the Tom O'Brien's Wolfpack was the sheik pick in the ACC. However, things did not go according to plan for NC State, yes they were able to pick up 9 wins on the season, but their defense was horrible, and quarterback Russell Wilson proved to be human as his numbers came back down to earth. The biggest blow to the Wolfpack last season was the lost of junior linebacker Nate Irving who suffered severe injuries after he fell asleep behind the wheel of his car on interstate 40.
The biggest change for North Carolina State will come on the defensive side of the ball. New defensive coordinator Mike Archer is suspposed to be a linebacker coaching guru, and he will need to pull all the tricks out of his hat if he wants to improve the unit that finished tied for last in the ACC and gave up 30.1 points a game last season. If Archer is going to improve the Wolfpack's defense it will come by making them a more aggressive unit. The offense can score points, but if the defense cannot stop anyone it's a complete waste.
Record: 6-7 Key Games Cincinnati, Boston College, at Clemson
Wake Forest Demon Deacons:
It was only a few years ago when Jim Grobe was one of the hottest coaches in the country and he had the Demon Deacons playing in a BCS game. Lucky for Grobe Wake Forest fans have long memories, and still think that BCS appearance was recent, because Wake Forest is quickly falling back to old habits.
Jib Grobe has prided himself on red shirting the majority of his freshmen and relying on senior and more experienced players. This is a great idea till some players fail to develop the way they are supposed to. Now the Demon Deacons find themselves suffering from a lack of experience on the offensive line and at the quarterback position. This will create some major hurdles for Wake forest. However, it could prove to be a blessing when Wake's offense attempts to open the playbook up and find some quirky ways to move the ball. In the past this has been a benefit to the program.
Wake Forest is facing a daunting schedule this season that could prove to be their ultimate undoing. Grobe has done a good job recruiting but the question remains is he willing to unleash some of his new weapons?
Record: 4-8 Key Games: at Stanford, Navy, at Maryland
Maryland Terrapins:
I'll be the first to admit, I have no clue how Ralph Friedgen has a job. Actually I take that back, he is still employed as a head coach thanks to politics. Former Maryland athletic director Debbie Yow could not find the money to buy out the $4 million that is owed to Friedgen over the next two seasons. Thanks to that, the big guy is back for another year in College Park after losing 7 in a row in 09, and finishing the year 2-10.
The off the field drama is far more interesting regarding this team than anything they can put together on the field. The Terps have a bunch of young players who need to mature in a hurry if they want to have any sort of success in 2010. Maryland has some decent talent at the skill positions, including solid speed on the outside in junior Torrey Smith, but it is still unclear if quarterback Jamarr Robinson will be able to get him the ball. In addition the Terps offensive line is shaky at best, and they will struggle to help generate any sort of rushing attack.
Record:3-9 Key Games: at West Virginia, at Boston College, at Virginia