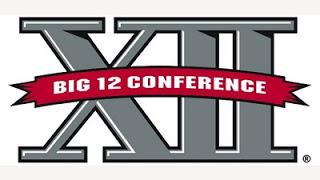 Last time we got together, we talked Big 12 football, and we focused on the Big 12 North. Today, we shift our focus to the powerhouse of the conference, the Big 12 South. While, I don't expect the same results we saw in 2008 with three national title contenders emerging from this division there are still some great teams, and a few of them will be eying a trip to the National Championship game.
Texas Longhorns:
Gone is the winningest quarterback in NCAA history. Colt McCoy is off to play for the Cleveland Browns, and the Longhorns begin the 2010 season with a new man under the center for the first time since Vince Young left after the 2005 season. However, before leaving Austin, Mr. McCoy left a bit of a parting gift even if he did not mean to. When McCoy was knocked out in the opening series of last year's National Championship game against Alabama it opened the door for then freshman quarterback Garrett Gilbert to prove to Mack Brown and Longhorn nation that he has the tools to be the next great Longhorn. Despite losing the game, Gilbert proved how tough he is. Texas was down early, and Gilbert looked shaky in the first half, but he was able to work through that and put together an impressive performance. At one point Gilbert tossed a touchdown pass to Jordan Shipley that brought Texas to within 3 points in the fourth quarter. The bottom line is Garrett Gilbert can play, and he is surrounded by some great weapons in the backfield, that will help him adjust to the Big 12 lifestyle.
On the defensive side of the ball coordinator Will Muschamp is one of the best in the country when it comes to putting together a unit. The Longhorns defense always seems to perform at a national championship caliber level, and the 2010 season will prove to be the exact same. The biggest key to the 2010 season will be finding leadership and replacing former standouts Lamarr Houston and Kindle.
Despite losing some key players to the NFL, Mack Brown's bunch still have plenty of talent that's ready to take the field and step up. The key to the Longhorns season come sin the month long stretch beginning on September 18, when Texas makes the road trip to Texas Tech, followed by a home game with UCLA, and then the Red River Shootout, and a trip to Lincoln to take on Nebraska. If Texas can emerge through that unscathed we could be looking at a special season in Austin.
Record:10-2 Key Games: Oklahoma, at Nebraska
Oklahoma Sooners:
The 2009 season was a complete disaster for the Oklahoma Sooners. Injuries destroyed any hope Oklahoma had of having a successful season. Now, all those players who stepped in last year must learn from the experience they gained last year, and put it towards a big 2010 season.
Landry Jones stepped in last season to replace Heisman Trophy winner Sam Bradford when he went down with a shoulder injury. In his freshman season Johnson proved to be an adequate quarterback, but not an elite one. This year he is expected to make the next step, after all this is Oklahoma, and back to back 8 win seasons is simply unacceptable. Playing in front of Johnson is a reworked offensive line that lost a top five NFL draft pick. This will make running the ball very difficult. Despite all the gaudy passing numbers we have become accustomed to in Norman, the Sooners are at their best when they an run the ball with authority. If the offensive line can find some consistency then the Sooners will have a shot of regaining their top spot in the Big 12.
On a side note, kudos to the Sooners AD for putting together such a difficult schedule. The Big 12, is always tough but throw in a few wild card programs in during the non-conference schedule, and you have the makings for one exciting seasons. With games against a rebuilding Florida State, and Cincinnati, the Oklahoma will have to find their stride early if they want to keep pace on the national scene.
Record: 9-3, Key Games: Florida State, Texas, at Texas A&M
Texas A&M Aggies:
There's a lot to be excited about in College Station, the Aggies are a high powered team, that could take the Big 12 by storm in 2010. Senior quarterback Jerrod Johnson is returning, and from all indications he is the best quarterback in the Big 12. Last year, the Aggies ranked fifth nationally in offense, and they are bringing virtually everyone back. You can expect this squad to light up scoreboards all season long.
The key to the Texas A&M season will be the defense. For what it's worth, the Aggies defense is a solid unit, they just are barn burners. In 2010 they just need to hold serve, and contain opposing teams. The A&M offense is good enough to score points in heaps, if the defense can hold opponents under 20 points a game, the there could be a lot to celebrate in Aggie country.
Record: 8-4, Key Games: Oklahoma, Nebraska, at Texas
Texas Tech Red Raiders:
There's a new head man calling the shots in Lubbock Texas, and there could be an imediate impact on the field for the Red Raiders. On the offensive side of the ball Texas Tech will continue to pitch the ball around the field. Mike Leech created the most prolific passing offense college football has ever seen, and while it will be dialed in a bit in 2010 you can expect to see a lot of passes this season. Steven Sheffield managed to spark the Red Raiders offense last season when he was on the field. The problem is, Sheffield struggles to stay healthy, and thus remain on the field. With Tuberville heading things up, its likely Sheffield will take more snaps under center than he has in the past, and that could reduce the number of hits he takes.
In the past the Texas Tech defense has been a joke. In 2008, they had some talent and the Red Raiders made their best run. Last season, the defensive unit fell back to earth, that means they were undisciplined and missed plenty of assignments. That has to, and it will change in 2010. While Tommy Tubervile has struggled when dealing with his team's offenses, but when it comes to defense he can be something special. Tubervile's Auburn teams always ranked high in the SEC when it came to defense, and while the Red Raiders won't jump to the top of the Big 12 just yet, they will be much improved.
Record 8-4 Key Games: Oklahoma State, at Texas A&M, at Oklahoma
Oklahoma State Cowboys:
Mike Gundy is one of my favorite coaches in the country, and this year he will earn his paycheck if he can get Oklahoma State to a 9 or 10 win season, however that will not be an easy task. Over the past two seasons the Cowboys went 18-8 but that was with Zac Robinson and Dez Bryant two of the best players in Oklahoma State history. 2010 is a rebuilding year for the Cowboys and it will be a test of Mike Gundy's coaching ability. If the Cowboys are able to to get to an 8 or perhaps a 9 win season it will show that Mike Gundy has built a program and not just a team. It will also keep the Cowboys from falling into the depths of the Big 12.
While Oklahoma State will struggle with a good chunk of their 2010 schedule, their weak non-conference schedule will give them plenty of opportunities to pick up some easy wins, and become bowl eligible.
Record 7-5 Key Games: at Texas Tech, Nebraska
Baylor Bears: The Bears may have gained their biggest win before the 2010 season started. This happen when Texas turned down overtures from the Pac 10 and the Big 12 remained intact. If the Big 12 dissolved as many of us thought it would Baylor would have been one of the programs that was left twisting in the wind without a home, or any suitors.
In regards to X's and O's there's not a lot to talk about. The bright spot has to be Robert Griffin III who is returning after tearing his ACL in 2009. For those who remember Griffen was an 2008 All American when he accounted for 2,394 yards and 28 touchdowns. While it is still unclear if he lost any of that mobility due to the surgery. If Griffin can return to form, then Baylor has the opportunity to break their 16 year non bowl appearance drought.
Helping Baylor along the way is their improved schedule. Last year, the Bears were hurt by playing bowl busters Wake Forest and UConn. This year, Baylor has a schedule that is more to their speed, which should help them to pick up a few extra wins.
Record: 5-7,Key Games: Buffalo, at Colorado