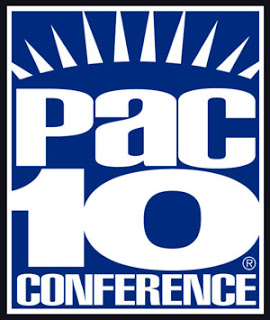 With Nebraska ready to accept a bid into the Big 10, things are about to hit the fan on the college football landscape. Let the Great westward movement begin.

It only took one domino to fall to begin the mass exodus of the Big 12. It is expect that Nebraska will announce on Friday they are leaving the Big 12 for the more lucrative pastures of the Big 12. However, that is not the only team that is ready to pack it's bags. The Pac 10 has made no qualms about it they are ready to expand and the Nebraska move has opened the doors for just that.

Rumors have it that an announce could emerge as early as today (Thursday)that would send Colorado packing from the Big 12 North and into the Pac 10. However, that is not the only invite the Pac 10 is ready to issue. Pac 10 official are ready to issue invites to five additional Big 12 teams by the week's end. These include Texas, Oklahoma, Oklahoma State, Texas A&M, and Texas Tech. Texas and Oklahoma being the crown jewel of the acquisition.

This would transform the Pac 10 into the Pac 16. The teams would be split across two divisions. The East would comprise of the six new additions as well as Arizona and Arizona State. While the West becomes a throwback to the old Pac 8. It is expected there would be a conference championship game that would pit the winner of the two conferences against each other. However, there is some speculation that the new Pac 16 would stick to tradition and abandon a conference championship game and go as far as to petition the BCS to allow two automatic bids from their conference.

This new conference would go into effect in 2012. Each team would play seven division foes, and by keeping teams in the above mentioned format, traditional rivalries would not be harmed. In addition, the Rose Bowl would not be harmed as it is still contracted to take the winner of the Big 10 (er 12..14??) and the winner of the Pac 10.