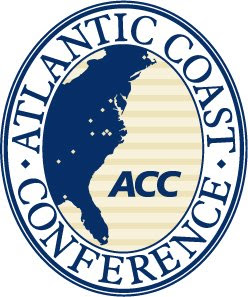 College football season is just over 50 days away, and I cannot wait. While traditionally Saturday is a Rugby day in Walker-Sports land, even rugby takes a back seat to college football. Walker-Sports originates in ACC territory and lives and breathes ACC football, yes the conference is now 10 years removed from their glory days, but better days are coming, we hope. I'll go out on a limb now and say no team finishes better than 6-2 in conference. In addition no team will be a true contender to the national title.
In spite of all that, the ACC is still the spot to be for Walker Sports. So saddle up, make yourself a pull pork sandwich, pour yourself a shot of Southern Comfort (or a glass of Merlot if you're at a UVA game) and get ready to watch to some ACC football the way it was meant to be. Tough and gritty with a wide open race to the finish.

ACC Preseason Preview Costal Division

Virginia Tech Hokies: Once again, the Virginia Tech Hokies are the pride of the ACC; this should come as no surprise to anyone who watches this conference. The Hokies have won the last three consecutive ACC Championships and the 2009 campaign will see Virginia Tech continue their dominance. Once again the Hokies will find success with the strength of their defense. Bud Foster has been an absolute genius finding and molding talent in Blacksburg. Last year the Hokies had one of the top 10 defenses in the country. In 2009 they are returning the bulk of their defensive stars. The Hokies will be led by their defensive front four and their ability to put pressure on opposing quarterbacks.
The question mark for the Hokies is their offense. Last season the Hokies ranked 99 in total offense. Virginia Tech split their quarterbacks playing time last season by platooning the traditional Sean Glennon and the athletic Tyrod Taylor both took snaps under center. This year, Glennon is gone and Taylor is the lone signal caller. Like every other athletic quarterback to go through Blacksburg in the last eight years, everyone expects Taylor to be the next Mike Vick. Let me tell you right now, that's not happening, but that does not mean that Taylor is a talented quarterback. If Tyrod Taylor can become an efficient passer, it will go a long way to helping his cause. He already has the legs to be a threat running the ball, combine that with a dangerous running back in Darren Evans and the Hokies have a potentially dangerous backfield.
While it will not be pretty, Virginia Tech should not have a difficult time bringing home another ACC Championship.

Record: 9-3 Key Games: Alabama, NC State, at Ga. Tech

Georgia Tech Yellow Jackets: This is Paul Johnson's second year at Georgia Tech, and he is to prove to the critics that last season's stellar performance was not a fluke. The Yellow jackets ranked fourth in the nation in rushing last season, and with Jonathan Dwyer returning as the ACC's leading rusher you can believe that Georgia Tech's option attack will have them tops in the country once again. The ACC got a healthy dose of Georgia Tech's rushing attack last season, and they will be better prepared for defending it this time around. The key the Yellow jackets success will be the nine returning starters, and their ability to keep things fresh by showing different fronts and schemes.
It won't be easy and Georgia Tech, will be in a lot of close games but they have enough in the tank to hold off the rest of the Coastal Division.

Record: 8-4 Key Games: At Florida State, Virginia Tech

Miami Hurricanes: Don't get too up in arms over this pick; in all honesty the third through the fifth spot in the Costal Division are all interchangeable with one another. So for the sake of argument, I'm giving the Hurricanes the nod as the third place team. Once again the Canes have changed their coordinators, with new offensive and defensive play callers in place. If nothing else the new coordinators have brought some new life and excitement to the Miami players. This could spell trouble for the rest of the ACC. While Miami has not always performed well on the field they still have some of the best athletes in the country. If they can get together on the same page, then the Hurricanes can make some noise in the weak ACC.
The key for Miami this season will be getting out to a strong start. With games against Florida State, Georgia Tech, Virginia Tech and Oklahoma to kick things off, the Canes must win two of those games if they want to stay afloat on the year.

Record: 7-5 Key Games: Oklahoma, Virginia Tech, South Florida

North Carolina Tar Heels: Butch Davis has his Tar Heels developing nicely and he is hoping this year his hard work will come to foliation on the field. The Tar Heels strength is their defense which returns an ACC leading 9 starters. North Carolina has one of the fastest defensive units in the country. Linebacker Zach Brown clocked a 4.26 40-Yard dash this spring and he is just one of the speeders lurking the Tar Heel defense.
Perhaps the most intriguing thing to watch this season will be the maturation of quarterback T.J. Yates. Two years ago Yates was the talk of campus when he lit up the field for over 2,600 yards passing and 14 touchdowns, both of which are North Carolina single season records. However, Yates ended his freshmen year early with a shoulder injury and he missed last season with a broken ankle. Yet, when healthy T.J. Yates is the catalyst to jumpstart a sluggish Tar Heels offense.
Record 6-6 Key Games: East Carolina, Virginia, at NC. State


Virginia Cavaliers: There was plenty of change in Charlottesville this offseason, and for Al Groh's sake, he better hope they made enough key changes that will positively affect the Cavaliers play on the football field. Last year's 5-7 campaign was simply embarrassing and it cost Mike Groh his job as Virginia's offensive coordinator. Enter Greg Brandon and the spread attack, something new for the Virginia Cavaliers. UVA ranked 114th in scoring last season, that will have to change with their new spread attack.
Virginia lacks the playmakers to truly make the spread offense run, but that does not mean they will fall on their face. The Cavaliers have two possible quarterbacks in Jameel Sewel and Vick Hall, two very talented and experienced quarterbacks who will thrive in the new scheme.
Record 6-6 Key Games: At Maryland, Boston College, Georgia Tech


Duke Blue Devils: David Cutcliffe is in year two of his tenure at Duke, and he is looking to make an even bigger splash in his second year. Last year the Blue Devils earned four victories which matched their combined mark from the previous four years. If the Blue Devils want to build on last year's success they will need to up their offensive production. This will be easier said than done. Thad Davis returns as quarterback and he will need to get used to throwing the ball to some new faces, with last year's leading receiver departing.
Duke is a well coached team under David Cutcliffe, and he will do everything he can to improve his team's mark. Unfortunately for Cutcliffe he simply does not have the horses to compete just yet. It will be another year at the bottom for the Blue Devils.
Record: 3-9 Key Games: Wake Forest, At Virginia