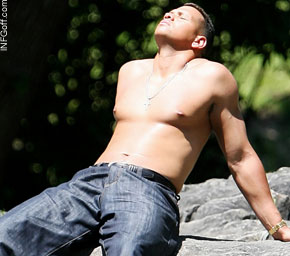 News from Major League Baseball has secured a star witness in their investigation of performance enhancing drugs.
MLB has spent the last year trying to bring down Tony Bosch the one time owner of the now defunct Biogenises wellness clinic in Miami. The clinic could is linked to providing PED's for numerous MLB stars, and has been the center of Major League Baseball's investigation of PED use.
ESPN has provided reports that Bosch has "reached an agreement to cooperate with MLB's investigation." In return MLB has agreed to drop their lawsuit against Bosch for his help in the case.
The ESPN report said MLB is seeking 100-game suspensions against the players involved. This is equalt to the punishment for a second offense of baseball's Joint Drug Prevention and Treatment Program.
ESPN listed the following players among the potential targets for discipline: Braun, Rodriguez,
Melky Cabrera
, Bartolo Colon, Yasmani Grandal, Nelson Cruz, Francisco Cervelli, Jesus Montero, Jhonny Peralta, Cesar Puello, Fernando Martinez,
Everth Cabrera
, Fautino de los Santos and Jordan Norberto.
It should be noted MLB suspended Colon, Grandal and Melky Cabrera for PED use within the last year. It's not clear if that action ultimately will result in any leniency in the current investigation.