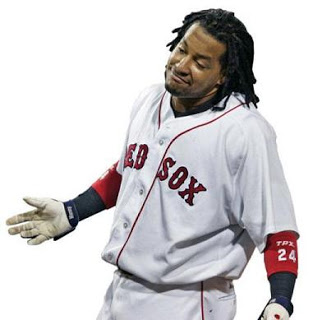 Breaking news L.A. Dodger Manny Ramirez will be suspended for 50 games after testing positive for performance enhancing drugs. This is coming from a Los Angeles Times.
Ramirez is expected to blame the positive test on some prescription
meds
he received from a doctor for a personal medical problem.
There is no doubt that this recent development will not only hurt the Dodgers as they strive to make the post season. But more importantly it will taint the already strange legacy of Manny Ramirez. There is no doubt that this once first ballot Hall of
Famer
is now under the microscope.