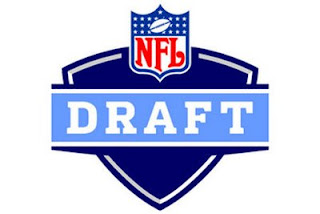 The NFL Draft is this Saturday, and from all early indications this year's draft should be loaded with excitement (well for a draft at least). There are plenty of teams sniffing around and looking to make deals to move up in the drafts and get a player that best fits their franchise. With all those trade talks looming, we are taking a moment to list the 4 moves that you will most likely see in the next week and how they will affect their respected teams.
1) Detroit Lions should not take Matt Stafford. Anyone who reads Walker-Sports knows how I feel about this move. Matt Stafford is a solid quarterback with a good arm and apparently has a high football IQ. All of that being said he is not worthy of the number one overall pick and the massive salary that is associated with that.
The Lions are a bad team, 0-16 last season and they have a ton of needs they need to feel if they just want to make the crawl back to the top. Signing Stafford with the number one overall pick will cripple the Lions ability to sign other players. A quarterback drafted number one commands a huge salary and it will drain Detroit's cap room. By picking an Aaron Curry or a Jason Smith the Lions can save some money and put the saved money toward filling some other holes on the team. Daunte Culpeper can hold the fort down for another season. And who knows Culpeper may even have resurgence this season.
2) Washington Redskins trading up to get Sanchez. Yes Mark Sanchez spent Tuesday with the Denver Broncos, but they are unlikely to pull the trigger to move up in the draft to get a hold of Sanchez. On the other hand Dan Snyder has an admitted love affair with Mark Sanchez the two enjoyed drinks and shared a veal chop on Friday night.
The problem with bringing in Mark Sanchez is the Redskins have a skilled quarterback in Jason Campbell who has been given no respect at all since he arrived in Washington D.C. Bringing in Sanchez and keeping Campbell on the roster would be the ultimate insult and would be a complete distraction for everyone on the Washington roster.
If the Redskins want Sanchez they will have to move up to get him, the obvious position would be a trade with the Jacksonville Jaguars at the 8th spot. This looks like a likely deal, the Redskins have no problem trading away a pick and Dan Snyder likes shiny objects.
3) The Giants must make a trade for Braylon Edwards. It was just a few years ago that Braylon Edwards was one of the hottest names in the NFL Draft. Now he is on the trading block. More than anything the marriage between Edwards and the Cleveland Browns was destroyed due to irreconcilable differences. That does not mean that Braylon Edwards does not have plenty of great years left in the tank.
After the New York Giants lost Plaxico Burress last season their offense lost all its punch. It is blatantly obvious that they need a deep threat in their receiving core. Eli Manning is also clamoring for the services of Braylon Edwards. If the New York Giants want to stay in contention for a Super Bowl next season, they must sign Edwards on Saturday.
4) The Oakland Raiders will draft a skill player. The Raiders actually put together a decent second half of the season last year and began to play well as a team. They even appear to have a decent nucleolus of players on their roster now. Ideally the next move would be for Oakland to build from within maybe bring in an offensive linemen to help support their running game and protect Russell as he continues to learn how to be an NFL quarterback.
While drafting offensive linemen would make sense, expect the Raiders to go in the opposite direction and pick up one of the skill players available. Al Davis loves speed and there is plenty of that available in this year's draft. I can see them picking Jeremy Maclin or a Percey Harvin.