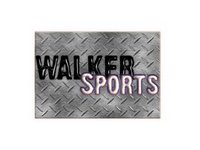 This week we are doing something a little different and doing, something special just for all you fans out there. Walker's Rants are back and just to add a little kick we are bringing in a new face to do the ranting. No worries, Walker will be back to his usual form in no time. However, till then enjoy what my boy Steve, aka The Kid aka Bloomer is ranting on this week.

The times they are a changin': Miami, FSU, and Florida had a total of 5 draftees in the NFL draft. Women's BBall powerhouse UConn Football had 4 draftees on the first day.

The Washington Redskins had a total of 3 1st Round pics in the 1980's yet made 3 Super Bowls.

Funny how someone can widdle their way through a four year college yet complain about not knowing where the VERSUS network is located on the tube.

In theory Tony Stewart might be getting the 4th best Hendrick Motorsports chaises and engines after HMS takes care of in house cars Jeff Gordon, Jimmie Johnson, Mark Martin, and Dale Earnhardt, Jr. However he sits 4th in the standings right now within 64 of 2nd place Jeff Gordon.

Apparently Dale Jr.'s protégé is Brad Kesowloski, the winner at Talladega on Sunday. Just wondering if you've got 1 win in the last 100 races should you have a protégé???

Finally great to see someone paying for a block at Talladega.

UVA Football finishes the 2009 season with 4 of the final 6 games at home. What does this mean? The Hoo's will be pulling the trigger on an 8 win season before the bowl.

Every now and then in the sports world you come across a guy that needs to put himself out of his own misery. This weeks nominee: David Poole, Charlotte Observer columnist and host on NASCAR Radio. This guy lives to complain about anything and everything and is the first to tell you a track needs to upgrade its media center to cater his appetite.

Don't judge my A's, and don't judge the hated Yankee's until July 1st.

If this were 1983 I'd be writing about the 1st week's game in the USFL. Awwwwwww...the good ol' days of the Oakland Invaders and Anthony Carter, Herschel Walker and the NJ Generals, Jim Kelley and the Houston Gamblers, and Reggie White and the Memphis Showboats.