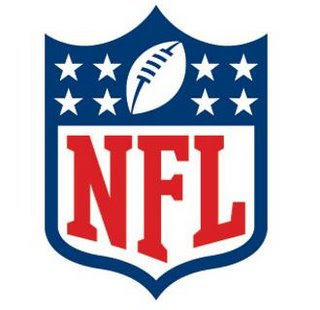 The NFL Draft is lurking just around the corner, and by this point you have seen dozens of mock drafts. I know we have three or four posted on this website alone. In addition to the mock drafts by this time you've probably read all the "hidden jewel" stories that pop up all across the internet as well. Let's just be honest, you've probably read about as much as you can handle and truth be told you probably still don't know the difference between Jason Smith, Eugene Monroe, and Andre Smith. Not to worry though. Today we are talk NFL team needs. Let's take a look at all the teams in the NFL and just talk about what needs they need to address entering this year's draft, and then you can fill in your own fits for who each team should draft.
AFC East
Buffalo Bills: The most glaring problems on the Bills is their need for support on the defensive side of the ball. Buffalo would benefit from finding some down linemen in this year's drives. However, with Marshawn Lynch being suspended could be just the beginning of the young running back's problems. Picking up a solid backup could prove to be the move of the spring.
Miami Dolphins: With Bill Parcells calling the shots in the front office the Dolphins have seemingly made all right decisions as of late. You can also thank Miami for brining the Wildcat to the NFL, and all of its spinoffs. Going into 2009 the Dolphins need to upgrade their passing attack. Adding a stud wide out to the mix would be a great addition.
New England Patriots: The New England Patriots had a down season last year but no one is worried about the Patriots bouncing back. Truth be told New England does not have any gaping holes that need to be filled, but what they could use is some youth especially on the defensive side of the ball. They struck gold last year signing a linebacker, look for them to go to that well again, a good DE/LB combo.
New York Jets: Well the obvious need for this team is quarterback. With Brett Favre retired the Jets need someone to step in. Unfortunately for the Jets, there really is not a franchise QB in this year's draft or left in free agency.
NFC East
Dallas Cowboys: Dallas needs to upgrade at receiver. Although the Cowboys upgraded their locker room by getting rid of Terrell Owens, they downgraded on the field. Roy Williams could be a valuable number one, but it is unlikely that Patrick Creighton can thrive as a number two. Another position that needs to be addressed is defensive back. Dallas has been burned routinely in the secondary.
New York Giants: The Giants need a receiver. It's that simple when Plaxico left their offense stuttered. They cannot survive with just a power rushing attack.
Philadelphia Eagles: The Eagles could go in a number of directions to be completely honest. They could use a viable back up to Brian Westbrook at running back. As the yards rack up on his legs it will be more difficult to keep him on the field for an entire season. The other issue Philadelphia needs to address is offensive line. The current players on the line are getting old and addressing the issue now could help Philly to avoid a meltdown in 2011.
Washington Redskins: The Redskins once again made the big splash in free agency, and it is my belief that big splash will hurt them when it comes to the signing of Albert Haynesworth. But, I digress… even with the signing of Haynesworth and Hall during the offseason the Redskins still need an upgrade on defense. Mainly the Skins need to upgrade their line backing core. The young players Washington have brought in are suffering from early injuries and London Fletcher is no spring chicken. Picking up a stud linebacker would be a great move for the Washington Redskins. Also a move of note is the Washington Redskins are sniffing around trading up to secure Mark Sanchez, a potentially horrible move.
AFC South:
Houston Texans: Every year it looks as if the Texans are just a move or two away from getting over the hump and yet again I am saying the same thing this year. Houston has put together a good defense and to complete that puzzle they need to sign a strong cover defensive back.
Indianapolis Colts: The Colts have quietly begun a rebuilding process just don't ask anyone in Indianapolis about that. With the rebuilding process underway the Colts could go in a number of directions. However, with their draft position the easiest course of action would be signing a receiver to replace Marvin Harrison.
Jacksonville Jaguars: Picking up a second running back could be a priority for this team, but with Jones-Drew just inking a big deal I'm not so sure the Jaguars will go in that direction. Signing a quarterback may not be a bad idea either. Yes I know they have a guy holding down the job, but I am not sure how long that will last.
Tennessee Titians: The Titians need to revamp their defense. They lost a few key players on the defensive line and in their secondary. If they want to continue to play Jeff Fischer style football picking up a strong corner could prove to be very important.
NFC South:
Atlanta Falcons: The Falcons made an impressive turnaround last season and for all intents and purposes they are moving in the right direction. One addition that would help to jump their West Coast offense would be a tight end.
Carolina Panthers: As odd as it may sound the Panthers should be in the market for a new quarterback. No I'm not saying dump Jake Delhomme after the playoff meltdown, but it is time to start grooming someone to replace him.
New Orleans Saints: The Saints can score points with the best of them. However, they also allow points to be scored on a routine basis. If New Orleans wants to find their way to the playoffs, they need to beef up their defense. The first step would be picking up a corner or a safety, and stop teams quick strike ability.
Tampa Bay Buccaneers: I've bounced around on exactly what the Bucs need, but with the signing of Bryon Leftwitch last week, Tampa Bay's needs became more apparent. A star wide out would do this team well. If given the time Leftwitch can bomb it down field but he needs targets.
AFC North:
Baltimore Ravens: The Ravens took some big hits in free agency. Yes they kept Ray Lewis but it is past time to begin grooming his apprentice. Bottom line is Baltimore needs to get young on the defensive side of the ball. Bringing in a solid linebacker would be a wise move.
Cincinnati Bengals: After a brief stint at the top of the division, the Cincinnati Bengals have once again fallen back to their proper place at the bottom of the NFL. The Bengals have long been plagued by not having a running back. If they want to regain some of the luster in their passing attack they had just a few seasons ago, they will need to establish a ground game. Picking up a big pass rusher on defense would be a solid addition as well.
Cleveland Browns: The Browns will build their defense this offseason. Picking up a defensive back would be ideal.
Pittsburg Steelers: They have six Super Bowl rings and the Steelers are riding high. Pittsburgh is one of the best run organizations in the league and because of that they are entering the 2009 season with a stacked lineup. The best move for the Steelers would be finding a young offensive linemen.
NFC North:
Chicago Bears: The Bears finally have a franchise quarterback. Yes I believe Jay Cutler is a franchise QB. With Cutler in place, and the beginnings of a solid running attack the Chicago Bears could actually be moving in the right direction. The next key pickup for the Bears would be a receiver. The hype behind Hester has already begun to fade as teams kick away from him and he has proven to be an average receiver. There are a lot of talented receivers available this spring, and the Bears could take a big step in the right direction by signing one.
Detroit Lions: Despite the horrible record last season, the Lions actually have more going for them than you think. The easy way out would be picking up a quarterback and maybe a tailback, but the Lions would be foolish to blow their money this way. The best move for the Lions would be to build from the inside out. That means picking up an offensive lineman, and possibly a linebacker with those two first round draft pick.
Green Bay Packers: The Packers are moving to a 3-4 defensive scheme this season that means they need to make some adjustments to their personnel. Green Bay either needs to find a big space eating tackle or they need a combo DE/LB pass rusher to give their new look defense an extra push.
Minnesota Vikings: The Vikings missed the boat on the race to find a receiver during the offseason. They desperately need a deep threat to help spread the field. While Tavaris Jackson is not the best quarterback in the world, giving him some options would be nice, and I am sure Adrian Peterson would be appreciative as well.
AFC West:
Denver Broncos: Yes the Broncos just traded away Jay Cutler for Rex Grossman, but I have to think Denver is in the market for a quarterback. There is no way Grossman will be able to run the new system in Denver. What Rex Grossman can do is hold down the fort for a season. That means the Broncos can go back to their original offseason plan of picking up a linebacker.
Kansas City Chiefs: Bringing in Matt Cassel was a great move and now the Chiefs need to continue to work on their rebuilding process. Kansas City is in an interesting position where their position in the draft will render them unable to sign a big name acquisition. They would be best suited to pick up an offensive linemen with that number three pick.
Oakland Raiders: It doesn't really matter what you say about the Raiders because chances are Al Davis will do whatever he wants. Ideally the Raiders would pick up a big offensive tackle to help protect the quarterback. But I can see them stretching for a big play receiver instead.
San Diego Chargers: I like the Chargers to go looking for a running back. The whole LT thing still has a bitter taste in my mouth and I believe sooner than later he will be on his way out of town. It would be in their best interest to find LT's replacement now to help stem the tide later.
NFC West:
Arizona Cardinals: The Cards had a miracle run last season that ended in one of the great Super Bowl performances of all time. However, if Arizona wants to maintain that level of success they will need to make some personnel moves. The immediate need would be on the defensive side of the ball, a DE or a LB. The Cardinals also may want to look into signing a receiver to replace the disgruntled Boldin who is likely on his way out of town soon.
San Francisco 49'ers: With Mike Singletary calling the shots as head coach San Francisco most likely will look for an offensive linemen in the draft. Singletary likes to run the ball and last season San Fran was dreadful at it. The 49'ers could also use an upgrade at quarterback, but I'm not a big fan of blowing a first round draft pick on any quarterback in this draft.
Seattle Seahawks: It was not long ago that the Seattle Seahawks were running the NFC, but they have now fallen back to earth. After missing the playoffs the Seahawks are getting a high draft pick and that needs to be spent on a receiver. Seattle has never had an elite receiver and picking one up could help them reclaim a weak NFC West.
St. Louis Rams: The Rams are in a rebuilding process there is no question about that. Last year St. Louis bulked up their defense by drafting Chris Long. This year the Rams will look to add to their O-Line. They released Orlando Pace and even though he spent the past few seasons nursing injuries, he left some big shoes to fill at the tackle position.