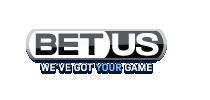 With the holiday season festivities drawing to a close, make sure to give yourself one more present with the four games on sports betting board this weekend.
That's right, it's playoff time. Lines are sharper and the public action is more intense than it's been all season. With Tennessee, Pittsburgh, New York, and Carolina waiting in the wings, there's plenty of value to be had betting the lines on the wild-card games that decide who moves on to next week.


AFC
(5) Indianapolis at (4) San Diego (pick 'em, 51) - Saturday, 8 PM ET
The Chargers (8-8, 7-8-1 ATS) had better hope running back LaDainian Tomlinson gets going, or it could be a long night for San Diego in its AFC wild-card matchup against the Colts (12-4, 8-7-1 ATS).
While the mainstream media has trumpeted Indianapolis' nine straight wins (5-3- 1 ATS) to end the season, more important are the Colts' impressive numbers against the pass. Indy set an NFL record by allowing only six touchdowns through the air this season, meaning it's likely to be a tough night for Chargers quarterback Philip Rivers. (On a side note, if you are looking for some football betting, be sure to check out BetUS.com, they got some good odds)
That puts all the more pressure on Tomlinson, who was 10th in the NFL in rushing after his MVP campaign a year ago. LT has played through injuries all season, and is banged up once again heading into Saturday with a groin injury that has him listed as probable.
(6) Baltimore at (3) Miami (+3, 37.5) - Sunday, 1 PM ET
If Indy is the hottest team in the league, the Ravens (11-5, 12-4 ATS) and the Dolphins (11-5, 8-8 ATS) aren't far behind as they get ready for their showdown on South Beach.
Baltimore won five of its last six games (5-1 ATS) and eight of its last 10 contests (8-2 ATS), including a 27-13 defeat of Miami on October 19 as 3-point underdogs. The Ravens were second in the NFL in total defense at 277.1 yards against per game, and were third in scoring defense (15.2 PPG).
The Dolphins clipped the New York Jets 24-17 to clinch the AFC East division title in Week 17, as Miami continued its sizzling play that has seen Tony Sparano's team win five in a row (3-2 ATS) and nine of its last ten matchups (5-5 ATS).


NFC
(5) Atlanta at (4) Arizona (+2, 51) - Saturday, 4:30 PM ET
If the Cardinals' (9-7, 9-7 ATS) record against teams outside of the lowly NFC West is any indication, oddsmakers are justified in listing Arizona as underdogs for its NFC wild-card tilt with the Falcons (11-5, 9-7 ATS).
The Cards were 3-7 SU against teams not called Seattle, San Francisco, or St. Louis this season, so it's very likely they wouldn't be in this position if they hadn't played in the NFL's weakest division.
The good news for Arizona backers is wide receiver Anquan Boldin is expected to return to the lineup after missing the final two games of the regular schedule with a shoulder injury. The Cardinals had the worst running game in the league this season, averaging only 73.6 yards rushing per contest - so they'll need everything they can get out of their vaunted air attack.
Atlanta was victorious in five of its last six games to end season, although the Falcons were a pedestrian 3-3 against the number for their bettors.
(6) Philadelphia at (3) Minnesota (+3, 41.5) - Sunday, 4:30 PM ET
The Vikings (10-6, 6-10 ATS) need to get their league-leading run defense back on track to cover against the surging Eagles (9-6-1, 10-6 ATS) on Sunday.
Minnesota was tops in the NFL against the run for the third consecutive year this season, allowing a mere 71.2 yards on the ground per game. The Vikes have slipped in recent weeks without defensive lineman and run stuffer Pat Williams, who is listed as questionable to take the field. Minnesota allowed an uncharacteristically high 233 yards rushing in the two games Williams missed with an arm injury.
The Eagles had better not slouch with their No. 4-ranked run defense, either. Vikings RB Adrian Peterson led the NFL with 1,760 yards rushing and will test a Philadelphia defensive front that gave up an average of 92.3 yards on the ground per game.