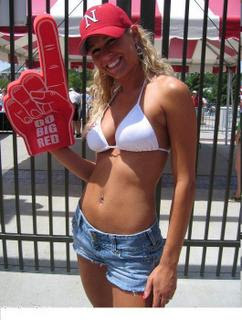 Alright with the the college bowl season winding down, I it would be a good time to take a look back at some of the picks I have made and see how my picks stack up. Upon further review, I did not perform as poorly as I thought just a few days ago, but you can rest assured I won't be paying for my next vacations with this bellow average performance. Take a look and see for yourself just how I've done in this years College Footbal Pick'em

Humanitarian Bowl Maryland 42 vs. Nevada 35: Maryland may be one of the most confusing teams in the country. One moment they are hot the next they are cold. You are not sure what you are going to get from the Terps from play to play. That was evident when Maryland almost blew the Humanitarian Bowl. Nonetheless, Maryland made the long journey and took care of business by overcoming the odds, and covering the two point spread.
Texas Bowl Rice 38 vs. Western Michigan 14: Rice entered this game a three point favorite, and they took care of business. The score does not indicate how close this game actually was. Rice covered the three points easily.
Holiday Bowl Oregon 42 vs. Oklahoma State 32: This was supposed to be the highest scoring game in bowl history. In reality, they didn't even cover the over that was set at 77 points. Oregon found their defense during the second half, and they knocked off Mike Gundy and his Oklahoma State squad giving Oregon the upset.
Sun Bowl Oregon State 3 vs. Pitt 0: In many ways this game was a snoozer. Three points, that's all? Seriouslys?!? That's just painful to watch. The spread favored Oregon State by three points, and they hit it right on the head. So that means everyone gets their money back.
Music City Bowl Vanderbilt 16 vs. Boston College 14: Vanderbilt made their way to a bowl game that in itself is amazing. However, the really crazy part is they won their bowl game. Vandy was a four point dog, and they overcame the odds and proved me wrong.
Armed Forces Bowl Houston 34 vs. Air Force 28: This was a fun game to watch, but in the end, my prediction was correct Air Force simply could not keep up with Houston's spread attack. While Air Force kept them in check, Houston took care of business and covered the four point spread.
Insight Bowl Kansas 42 vs. Minnesota 21: Minnesota is not who I thought they were. They played hard, but in the end they were unable to keep this game interesting. I pegged Minnesota to cover the ten point spread, but obviously that did not happen.
Chic-fil-A Bowl LSU 38 vs. Georgia Tech 3: Les Miles is a better coach than I thought he was. For everyone out there who claims that bowl games don't matter and when an athlete is not playing for anything, then they have no motivation. Just look at this game. LSU dominated wire to wire and blew away the spread.
Outback Bowl Iowa 31 vs. South Carolina 10: South Carolina looked awful in this game. They used just about anyone who was capable of throwing a ball down the field, and none of those quarterbacks could complete a pass. Horrible, Iowa won the game and easily covered the spread.
Citrus Bowl Georgia 24 vs. Michigan State 12: The Georgia defense finally showed up. After the embarrassment they suffered at the hands of Georgia Tech in the regular season finale, the Bulldogs looked to redeem themselves in the Citrus Bowl. There was a big eight and a half point spread on this game, but Georgia covered by playing strong rush defense against top rusher Javon Ringer.
Gator Bowl Nebraska 26 vs. Clemson 21: This may have been my favorite bowl game of the entire season. Neither team looked that great, but there was plenty of good defense and some nice plays on offense. In the end, the Cornhuskers were able to bottle up the Clemson running backs. Nebraska pulled the upset, not only did they cover they won the game out right.
Rose Bowl USC 38 vs. Penn State 24: Another year, another blow out win in the Rose Bowl for USC. Can we please find someone else for the Trojans to play? I'm tired of watching them beat up on the Big 10.
Orange Bowl Virginia Tech 20 vs. Cincinnati 7: Lowest rated BCS game ever. That's what happens when you get two small market teams meeting up on a national stage. This was a typical Virginia Tech game; grind it out, and ugly. Great if you're a Hokie fan, bad if you're Cincinnati. Virginia Tech covered the spread.
Cotton Bowl Mississippi 47 vs. Texas Tech 34: This one surprised me. I thought Mississippi was a year away from making their mark on the national scene. However, by knocking off a very good Texas Tech Ole Miss put everyone on notice that they are ready to make big moves and they are ready to do it now.
Liberty Bowl Kentucky 25 vs. East Carolina 19: This is what happens when you don't scout your games well enough. I was flat out wrong. Kentucky came in and handled their business.
Sugar Bowl Utah 31 vs. Alabama 17: No excuse here, I was flat out wrong. I will admit, that I thought Utah was a good team who put up some good wins against solid opponents. However, I felt that Alabama was a very good football. Too bad the Crimson Tide ran into a great team in Utah. The Utes pulled the upset and got the win deep in the heart of SEC country. Well done.
Fiesta Bowl Texas 24 vs. Ohio State 21: This ended up being the best game of the year no doubt. This was an up and down all game and one heroic play to seal the deal with time running out. In the end, Texas got the win, but they were unable to cover the spread. I tip my hat to Ohio State who far out performed my expectations.

College Football Pick'em Bowl Results
Against the Spread 9-12

Straight Up 11-12