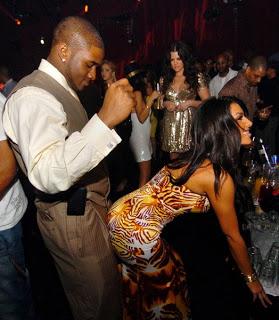 There is something wrong with Reggie Bush. Well, we have known since October that the onetime top pick of the New Orleans Saints has suffered from knee injuries the sidelined him for the bulk of the 2008 season. However, today our understanding of the extent of Reggie Bush's knee injuries just became a little bit clearer, while our understanding of the future for the star tailback just become clouded.
The New Orleans Saints admitted today in a phone call that Reggie Bush underwent a microfracture surgery procedure on his left knee. The surgery took place in mid-December shortly after the Saints back was placed on injury reserve due to lingering problems in the knee. The microfracture surgery will sideline Bush for several months as he works to rehab the injured knee. Saints officials are hoping that Reggie Bush will be healthy enough to play come mini-camp in June.
However, the more interesting story behind all of this, is one has to examine the idea that Reggie Bush is a NFL bust? Just take a look at the stats, and see for yourself how effective the one time USC star has been since entering the NFL in 2006. Since entering the NFL in 2006 Reggie Bush has competed in all 16 games just once. Over the course of his three year career, Reggie Bush has rushed for 1550 yards, and he has 1599 yards receiving, that's his combined total. Yes, Bush shares times one Pro-Bowler Deuce McAllister, but those numbers are flat out horrible for a player who was labeled as the savior for the franchise.
Reggie Bush has had his moments of stardom where he can take over a game with his big play ability, especially on special teams, where he is a threat to return a punt for a touchdown nearly every time he touches the ball. However, the sum of his overall body of work has to leave most wanting more from the top draft pick. In reality Reggie Bush's impact on the Saint's offense has been little more than the impact Devon Hester has had on the Chicago Bears offense.
Now with two years of limited action due to a bum knee, and the recent news of microfracture surgery, one has to seriously consider the overall effect of having Reggie Bush on the roster. His production on the field has been limited at best. He proved he cannot run between the tackles and therefore he is not an every down back. Not to mention, Bush seemed to pick up a bit of a fumbling problem this past season when he was in action. In addition one has to wonder just how seriously Reggie Bush takes his football career. He has plenty of distractions in his life now that he is dating tabloid headliner Kim Kardashian. Will he spend more time jetting between L.A. and Vegas than rehabbing? Hey, it is a legitimate question to ask, if Jessica Simpson is the antichrist for Tony Romo, who's to say Kim Kardashian does not have the same affect on Bush.
Granted hind sight is 50/50 as Steve Spurrier would say, but one has to think the Houston Texans got it right, when they picked up Mario Williams with the first picked and passed on Reggie Bush. The injuries plus the lack of size, it's just not possible for Bush to live up to expectations and he will never amount to much more than an above average special teams player.