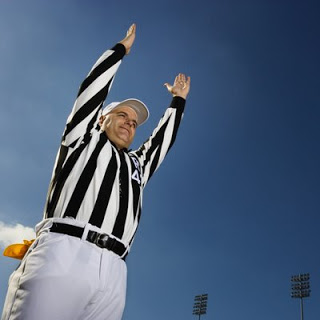 The Super is right around the corner, everyone around here at Walker-Sports is stoked. This is what we wait for all year, and we have a dream matchup this year too. One of the most storied franchises in NFL history and one of the worst franchises in NFL history will meet on the biggest stage of them all. It will be a day to remember. However, I am not here right now to break down X's and O's, I will leave that for someone else to do later this week. What I am here to do is talk about the perfect Super Bowl Party, or at least the perfect Super Bowl snacks. So take a look at some our favorite Super Bowl foods here at Walker-Sports and don't hesitate to share your favorite recipes with us.
Buffalo Chicken Dip:
1 pkg. (8 oz.) cream cheese, softened
2 cans (9.75 oz each) Chunk Chicken Breast, drained
½ cup hot sauce
½ cup blue cheese salad dressing
½ cup crumbled blue cheese
Assorted fresh vegetables and/or crackers
Directions:
Stir cream cheese in 9" deep dish pie plate until smooth. Stir in remaining ingredients.

Bake at 350°F. for 20 min. until hot and bubbling. Stir. Serve with vegetables and crackers.
Spicy Nachos
1 1lb Ground Turkey
2 ½ pound Turkey Sausage
3 2 packets of your favorite taco seasoning
4 1 Container Salsa
5 1 lite sour cream
6 1 bag cheddar cheese 1 bag Monterey jack cheese
7 1 back favorite tortilla chips
8 2 limes
Directions:
1) Brown ground turkey and sausage in skillet follow cooking instructions on taco seasoning pack. Too add extra flavor throw in 1 chopped clove garlic and 1 diced onion. Also add ground chipotle and ground cayenne pepper.
2) While meat is cooking arrange tortillia chips on a cookie sheet. Cut limes into halves and squeeze juice over chips.
3) Once meat is cooked arrange on a cookie sheet. Chips then meat, layer of cheese, chips meat then more cheese. Then place cookie sheet into 200 degree pre-heated oven. Wait till cheese is melted. Remove from oven let stand then adorn with salsa and sour cream.
Ingredients
4 tablespoons butter

2 red onion, thinly sliced

1 yellow onion, thinly sliced

1 (12-ounce) bottle beer no lite beer

8 beef and Cheddar brats

8 dark rye sesame rolls

Stone-ground mustard
Directions
Set up grill for direct cooking over high heat. Oil grill grate when ready to start cooking.
Place a large skillet on a grill or side burner and add butter. When butter has melted, add onions. Cook until softened, about 10 minutes. Add beer and cover; cook an additional 10 minutes.
Remove cover from skillet and let simmer until most of the liquid has evaporated, about 5 minutes.
Turn the heat on the grill down to medium. Place brats on oiled grill grates and cook 4 to 5 minutes per side
Serve brats hot on toasted rolls smothered with onions and topped with mustard.
Beverages:
Here at Walker-Sports we love a good party, no good party is complete without ice cold adult beverages.
Dr. Pepper & Soco
1 part Southern Comfort 1 part Dr. Pepper mix over ice and throw it back.
Miller High Life
Yes you read that correctly, no Walker-Sports party is complete without at least a case of the Miller High Life, bottles only.
So those are a couple of our favorite recipes feel free to join in and share. The more the better, and stay tuned for more Super Bowl coverage from Walker-Sports.