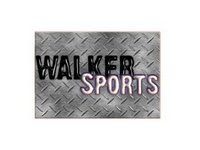 Welcome back everyone after a brief amount of time off to celebrate the New Year we are back and ready to face 2009. This will mark the third year of Walker's Rants, and you better believe we are ready to bring the heat this time out. So as we prepare to grow a year older, you can rest assured that we are only getting better with age. With that being said, it's time to kick off the 2009 with a new edition of Walker's Rants.
The San Diego Charges should trade LT…
2008 was a horrible year to be a fan of UVA athletics…
Why is it so long till the BCS Championship game?
I love Charles Barkley, but he has to be more careful and clean up his act some especially if he wants to continue to stand on a pedestal and preach to others…
Next year, we are doing bowl predictions without the spreads. The spread absolutely killed us this season…
Matt Millian is a good choice to be a broadcast analyst for NBC. No one said you have to be a good front office man or even a good player to be able to sit in the studio and talk about football…
The Pats should Tag Matt Cassel, and let Brady play till week 6. If Brady can't go bring in Cassel and start working on a plan to ship Brady out to another team. I guarantee, the Patriots won't be stuck with either QB, if they want to move either one (even a hurt Brady) someone will pick up a QB…
Ohio State looked far more impressive in their Fiesta Bowl lost than I ever thought they could. Terrelle Pryor is going to be a special player for them someday very soon…
The trash talk between Florida and Oklahoma should not be news. Tebow started it anyways when he said he could shred a Big 12 defense. This is what happens when you have 8 months between the regular season and the Championship. We don't play the Super Bowl in March…
Don't worry Tar Heel nation, losing a game to Boston College is not the end of the season. However, anything less than a national title would be a disappointment…
Tony Dungy should announce his retirement this week. He has completed everything he could ever do in his career, and now he deserves the time to sit down and rest…
The Big East is the best conference in the NCAA right now, when it comes to basketball and as an ACC guy that hurts me to say…
The Texas Longhorns will win a national title match with Colt McCoy running the show next season…
How about the Big 10 this season in bowl games? Damn!!
The downside to all the firings at UVA is it means Al Groh will get at least two more years. FAIL…
Fox Sports should never be allowed to do college football again, or at least if they are going to do it, bring in their NFL crew. That college crew they are using now is horrible…
Stop bitching about there not being a playoff in College football. We all get it…