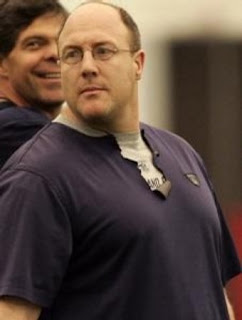 While there were rumors circulating about this earlier today, it appears to be a done deal. Scott Pioli has signed a deal to join the Kansas City Chiefs as their general manager. The move takes Pioli out of New England where he along with coach Bill Belichick are responsible for building the patriots empire.
According to sources close to the Kansas City Chiefs this is a done deal. While the final figures have not been released a formal announcement from the Chiefs is expected soon. Most likely Scott Pioli's first order of business would be the firing of current Chiefs coach Herm Edwards. While there are rumors as to who Pioli would replace Edwards with, obviously he has not named any potiential candidates for the job.
On another interesting note. The New England Patriots have lost their offensive coordinator and now their general manager in the last week. All of this comes on the heels of losing their star quarterback Tom Brady to injury. If there ever was a time that the Patriots dynasty was in danger, it would be right now.