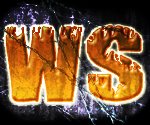 It's Super Bowl week. That's right Super Bowl XLII get ready the big week is here. More importantly, Walker's Rants is here and ready to get this party started early and often.
The Steelers offense will be the most surprising aspect of this year's Super Bowl…
The NHL All Star game was actually a lot of fun to watch. Alexander Oviechkin is the truth…
The Mountain West is trying to earn an automatic berth into the BCS Championship series, if the BCS does not let them in, it will be official the whole system is rigged…
Can the Washington Wizards just take the rest of the season off? I know I won't complain this is just brutal to watch…
How happy will MLB be when Ichiro gets close to and is able to break Pete Rose's hit record?
After seeing an article on Fox Sports.com I realized two things. 1) I hate those "could so and so play in this era and dominate like they used to?" questions. 2) Yes Michael Jordan could play in today's NBA and still dominate. The defense is less physical now. His biggest concern would be picking up offensive fouls…
Mickey Rourke is headed to WrestleMania 25. This is actually one celebrity match I am not opposed to. Rourke did appear to have some moves from his movie 'The Wrestler'…
It's good to see that the NFL is at least trying to work to address the issue of head trauma injuries to their players. As someone who has suffered far too many concussions in my time, this is an issue very dear to me…
Have you seen the commercial that NBC said was too hot for the Super Bowl?
Bobby Bowden signed a 1 year contract to come back and coach Florida State, and I say that college football is better for it…
Who the hell thought it was a good idea to let Monty be the captain for the Ryder cup side? He will spend more time moaning and complaining than we have ever seen before…
Tom Brady wants to play in the season opener next year. He may be able to play but he won't be ready, don't be surprised if Cassel is taking some snaps in those early games…
It's been great watching what the Orlando Magic have accomplished thus far this season. However they are still a consistent scorer short of becoming an elite team in the East…
Of course Fitzgerald is willing to take a pay cut to keep Boldin around. He needs Boldin to help draw coverage away from him, and keep his numbers up…
Is it just me or is that Pittsburgh Steelers Super Bowl jingle stupid as all hell?
Is anyone watching the Australian Open? Yeah that's what I thought…
The Redskins and the Cowboys have been far too quiet this offseason for my liking…