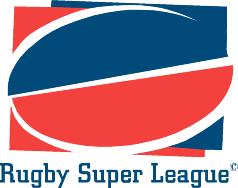 This weekend, the Rugby Super League kicks off their post season, and there are some interesting that will kickoff across the country. As usual when it comes to rugby we are bringing in our favorite rugby experts from
Heavens Game
to give their thoughts on the Super League playoffs. And if you look closely enough you may just see something extra in this preview.
This weekend sees The Dallas Harlequins (BLUE #4) travel to San Francisco to play the top seed from The Red side of the draw San Francisco Golden Gate (RED #1) AT 3pm PST.
San Francisco had been one of the pre season favourites to reach the RSL finals and this match up should provide them with the opportunity to progress. Dallas needed a win the final round of the competition against PAC to make the finals while San Francisco clinched top spot in the Red Conference and relegated the Chicago Lions to fourth with a 44-20 win over their finals rivals.
You can expect San Francisco fly half Volney Rouse who finished as the 2009 Rugby Super League top point scorer with 107 points to improve on that number through this match up.
Heavensgame caught up with Dumont Walker - from the leading sports opinion site http://www.walker-sports.net/ to glean his insight on the game.

Walker's thoughts on San Fran "Golden Gate has been on the cusp of putting it all together for some years now."With OMBAC experiencing a down year, San Francisco appears ready to make their move. "
Walker's thoughts about Dallas on the road "The Dallas Harlequins typically struggle when traveling, and they looked less than stellar against PAC in their season finale."
Walker's prediction "Look for Golden Gate to roll."