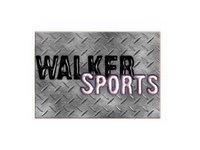 Okay so maybe the great one has not retired from the PGA just yet, but with his off the course distractions mounting up, it sure does seem like that's more of a possibility. We have that and plenty more to talk about in the latest edition of Walker's Rants. This party is a go.
Tiger Woods is playing with fire. Believe me I understand how much a bulging disk can hurt. However, this is the same guy who played on a torn ACL. There's something else wrong with Mr. Woods, and I believe we can all understand that...
The Phoenix Suns may be legit...
Baseball needs more feuds let Dallas and A Rod go at it...
Rondo has arrived as the NBA's best point guard. However, he is not the best PG for the season. Still needs to work on that consistency thing...
The Big 10 needs expansion. Seriously if you don't understand that you don't understand college athletics...
Why does Rick Riley still have a job?
The Orlando Magic are on the fast track back to NBA Finals. And this time I like their chances...
Notice how there is no buzz around this year's Preakness? And I live in the DMV and I'm saying that...
Seriously who thought the Hawks were the real deal this post season?
RIP Leena Horne, yes we do more than just sports...
I cannot wait for College Football season...
Congratulations to Washington Rugby Club for one helluva season..
USA Rugby, get your head out your ass and get organized...
Anyone want to work my fantasy baseball team? I can't handle it....
As a UVA blog, I am still in shock and awe over everything that took place in Charlottesville. My thoughts are with the family of the fallen. And may both lacrosse teams come home with big victories this weekend in the NCAA Tournament...