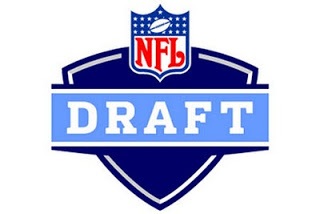 Round one of the 2010 NFL Draft is in the books. We will recap the entire draft in it's entirety once it's done. In all honesty, I don't think it's fair to give out draft grades on a single round. The teams who had multiple picks obviously look better. However, I can provide you some notes I made based on the first round. Consider this a bit of Walker's Rants NFL Draft Style
-The Denver Broncos had a great first round. Trading down and snagging two lower first round picks was a great move. They now have a receiver to replace Brandon Marshall, and they have a special athlete in Tim Tebow. Sure plenty of people doubt his potential and his skills, but I for one believe Tebow will be a quality NFL starter.
-The Dallas Cowboys managed to blow their first round draft pick. The Cowboys have plenty of needs with their aging offensive line, and their thin secondary. Unfortunately they used their first round pick on a diva wide receiver in Dez Bryant. Good luck with that one.
-Buffalo got a hell of a pick in C.J. Spiller he is a great NFL talent. Too bad, a speedy running back is not what the Bills need to elevate their franchise.
-The Washington Redkins actually seem to have a clue for once, but addressing a legitimate need with their lone early draft pick.
-The Broncos may have reached when they drafted Tim Tebow, but it was no where near the reach the Jacksonville Jaguars took in drafting Tyson Alualu with the 10th pick. He wasn't on anyone's first round draft board.