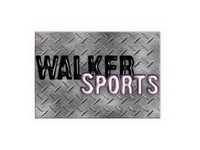 You know there must be a lot on my mind when I decide to resurrect our old friend Walker's Rants. The NBA playoffs are in full swing, and since we have reached the second round, I figure it's time to start talking about them.
Cleveland is a solid team, of course we all knew that. However, after watching them Saturday night I was surprised that they are better put together than I previously thought...
LeBron James is soft. Yes I said it. If I hear him complain one more time about that damn elbow, I'm going out there myself and kicking him in it.
That being said, no matter what the price Kobe vs. LeBron in the NBA Finals will be the best bang for your buck that you will ever spend on a
NBA ticket
...
The Spurs may be old but they have just enough youth to make one more solid run to the mountain...
The Utah Jazz should be banned from the post season for being the most boring team to watch each year. Definitely the most overpriced
basketball ticket
on the market today...
Kobe Bryant saw the future last week, and it's name was the Oklahoma City Thunder...
The Dallas Mavericks and the Washington Capitals are the same team...
The Atlanta Hawks are so much fun to watch, I just wish they would stick around past the first round...
Old age is contagious, don't believe me? Just ask the Boston Celtics...
On a non basketball note, did anyone else notice we are just over a month away from the kick off of the World Cup? Party at the Walker Sports Compound, Beer and bacon egg and cheese sandwiches will be on tap...
Remember when Shaq did more than just sweat and take up space on the foul line?