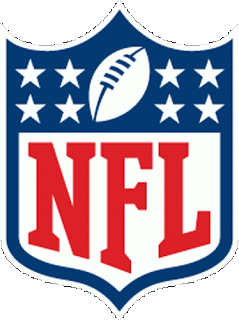 Week 1 of the 2011 NFL season is nearly in the books, save a couple games tonight. So we thought it was as good of a time as any to make some notes on what we saw over the weekend.
10) Cam Newton can be a productive NFL Quarterback.
The rookie QB led all passers on Sunday evening, in his NFL debut. Not an easy task. He may struggle during the season, but it appear the Carolina Panthers have something special in Cam Newton.
9) The 49er's will be back.
In his NFL coaching Debut, San Francisco 49er's hears coach Jim Harbaugh beat up on former Pac 12 foe Pete Carroll. Alex Smith may not be the quarterback of the future for the 49er's but he will be serviceable this season.
8) Mike Shanahan is turning over a new leaf in DC.
In the past Shanahan has used a plug-n-play system for his running backs, and he's managed to be successful with that strategy. Sunday, new Washington Redskins RB Tim Hightower avg. 2.9 yards a carry. However, journeyman quarterback Rex Grossman threw for 305 yards. Maybe times are changing for Mike Shanahan.
7) You can't rely on last year's successes to get you by.
The Kansas City Chiefs appeared to still be living off their 2010 success, and the Buffalo Bills snapped them back to reality with a 41-7 beat down. It's Time for the Chiefs to hit the drawing board and make some adjustments.
6) Some things never change.
The San Diego Chargers brought in a new special teams coach, and they gave up a 103 yard return on the opening kickoff. San Diego wanted to get off to a hot start, but someone should have told them that meant more than an interception on the first defensive play of the game. Once again the Chargers are slow out of the gate.
5) The NFC North is tough.
The Bears, Lions, Vikings, and Packers all racked up impressive victories over quality opponents in the opening week. It's going to be a long winter up north.
4) Plaxico Burress is still tall.
In his first game in two years, New York Jets wide out Plaxico Burress proved he still knows how to take advantage of his height and dominate in the red zone.
3) The Steelers got old.
The Pittsburgh Steelers suffered their first opening day loss in eight years, and they did it in glorious fashion being blown out by the Baltimore Ravens. One of the most evident things was the lack of athleticism shown by the Steelers. The defense looked slow, and the offensive line was horrible.
2) Tony Romo is who we thought he was.
Once again the Dallas Cowboys gunslinger was his own demise fumbling the ball on the goal line, and then tossing a pick with 1:54 to go in a tie ball game. Romo has yet to progress in his six years in the league, and Jerry Jones and co. have to wonder if he really has what it takes to lead the Cowboys.
1) Peyton Manning is a difference maker.
The Indianapolis Colts played their first game without Peyton Manning under center since the Clinton administration, and they looked just as bad yesterday as they did twelve years ago. The Colts appeared loss on offense and defense with their general sidelined with a neck injury.