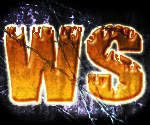 Week two of the college football season is in the books, and sure we didn't get the powerhouse games we saw in opening week. As a result there's not a lot of movement in this week's edition of the Walker Sports Top 25, think of this as the calm before the storm.
1. Oklahoma Sooners:
An off week will be useful as they prepare for the big showdown with Florida State.
2. LSU Tigers:
The SEC West is not going to be easy, but surviving the scandal is impressive.
3. Alabama Crimson Tide:
Penn State proved to be little competition for Saban's crew.
4. Florida State Seminoles:
Next week we get to see if the Seminoles are for real. A win over top ranked Oklahoma and Florida State is on the fast track to the BCS Championship.
5. Boise State Broncos:
The Broncos are a very good team. They need TCU to stay strong to help them get another quality win on their schedule since Georgia is not helping.
6. Oklahoma State Cowboys:
The Cowboys may be the most under the radar team in the country still (no one watch their Thursday game). I'm very curious to see how they fair in the conference schedule.
7. Stanford Cardinals:
On the road at Duke and the Cardinals came up with a great win.
8. Wisconsin Badgers:
Once again Russell Wilson proved to be the biggest acquisition of the offseason.
9. Texas A&M:
Mike Sherman's bunch are legit.
10. Nebraska Cornhuskers:
The Huskers have a home game coming up then a tough 3-game road trip.
11. South Carolina Gamecocks:
Georgia played them tougher than I thought, but in the end the Gamecocks were too good.
12. Oregon Ducks:
How do you bounce back from an opening week loss? Slap a team around when you return home and prove you're still a top level team.
13. Virginia Tech Hokies:
They haven't played anyone of significance yet, but Virginia Tech appears to be up to their usual tricks.
14. Arkansas Razorbacks:
Still waiting to see if the Razorbacks are as good as we think they are.
15. Ohio State Buckeyes:
Still waiting to get everyone back on the field to see how good this team really is.
16. Michigan State Spartans:
These guys are going to be the B1G spoilers.
17. Florida Gators
: Sneaky team in the SEC, that will surprise someone.
18. Baylor Bears:
With that type of talent at the quarterback position, Baylor will be competitive all year.
19. Texas Longhorns:
There's still a lot of questions surrounding the Longhorns, as they struggle to find their identity.
20. Auburn Tigers:
A solid win against an SEC opponent puts War Eagle back in favor with some of the Auburn faithful.
21. Arizona State Sun Devils:
The quiet killers out in the PAC-12.
22. TCU Horned Frogs:
Good way to bounce back after a heartbreaker to open the season.
23. South Florida Bulls:
Could this be the year the Bulls finally breakthrough in the Big East?
24. West Virginia Mountaineers:
Just have to keep pace with USF.
25. Michigan Wolverines:
Welcome back to the Top 25, now try to stay here.