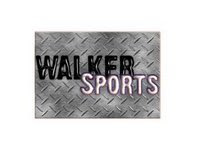 It's officially over. Football season is done, and around the Walker Sports offices things are a little slow and a little quieter. It is going to take us some time before we can get into the full swing of watching basketball on a regular basis. Thank God we still have Walker's Rants to look forward to every week. That's right, no offseason around here, Walker's Rants are a go.
A-Rod got caught for using steroids five years ago. He has since come clean to Peter Gammons, and I guess all is right in the baseball world. What do I take away from this situation? A-Rod is so self conscious and neurotic, it is no wonder he chokes in October…
No one cares that Miguel Tejada was caught lying to congress I mean seriously…
A three month suspension for Michael Phelps, it's his offseason, that's barely a slap on the wrist…
Well I am glad to see that Michael Jordan is at least admitting how bad of an owner he really is. Any improvements the Bobcats have seen recently are due to Larry Brown…
I am very excited about the upcoming NASCAR season, despite the economic woes; there is some potential for some interesting driver's winnings races…
Elton Brand is damaged goods, and he will never return to his dominate double - double form, and that's a shame too…
Is the Sports Illustrated Swimsuit issue still relevant?
I am very relieved to hear that Charles Barkley will soon be back on the air again. His suspension was one of the dumbest things I have ever seen…
Why are people making such a big deal that they are playing G-E-I-C-O instead of H-O-R-S-E. I mean who didn't play a game of P-I-G when they were younger?
The NFL Pro-Bowl is painful to watch. Instead of moving it between the Super Bowl and the playoffs they should just cancel the damn thing…
I love that Lane Kiffen is getting under Urban Myers skin already. I don't care if Tennessee loses by 50 to Florida it makes for good college football. College football has become way too PC…
Ranking college signing classes is one of the dumbest things I've ever seen. It based far too much on potential…
UConn basketball is peeking at the right time. Now let's see if they can hold it together during the tournament…
It feels great to see Six Nations has kicked off again. Too bad the Irish look to pedestrian in their attack to truly compete for the title…
All of A-Rods numbers should not be consider legit after what came out this past weekend…
Expect the Dallas Cowboys to move T.O. in a draft day move…
Big Ben playing with broken ribs during the Super Bowl is an impressive feat, especially considering some of his escape routines…