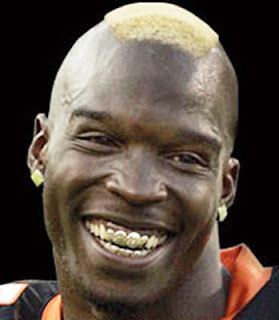 Roger Goodell and the NFL are doing everything within their power to make the 2010 Pro Bowl more relevant to football fans. This is why they moved the game to the off week between the conference championships and the Super Bowl. While reaction to this move has been somewhat muted, the NFL may have caught another break to make their annual all star game a little more interesting. Chad Ochocinco wants to pull double duty on Sunday, and we say let him do it.
In a phone conference with the media this week, Chad Ochocinco stated he wants to kick for the AFC during the Pro Bowl. That's right Esteban Ochocinco wants to make a comeback. We saw his debut during the preseason when Ochocinco took over kicking duties for the injured Shayne Graham. During that game against the New England Patriots, Ochocinco kicked the game winning extra point as well as pinning the Patriots deep with a deep kickoff.
"Yesterday was punting, today was kickoffs, tomorrow will be field goals," Ochocinco said of his lobbying effort. "I don't know. We'll see what happens."
"It shouldn't be a problem," he said. "If they're going to let me do it, I'm going to do it early in the game before they get serious and they start to play for real."
At least someone out there gets what the Pro Bowl is really about. Let the man kick and give the fans some entertainment. What's the worse that can happen?