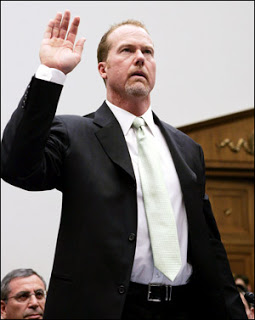 After 10 years of speculation, former St. Louis Cardinals slugger Mark McGwire finally came clean about his past and steroid use.
In a statement made to the Associated Press, Mark McGwire finally put himself on the record and came clean.
"I wish I had never touched steroids," McGwire said in a statement. "It was foolish and it was a mistake. I truly apologize. Looking back, I wish I had never played during the steroid era."
Really this news comes should come as no shock to anyone, but it does put the issue to rest. It also means that come spring training, McGwire can just move forward and fill his duties as the Cardinals new hitting coach, and avoid the media storm asking the what if questions.