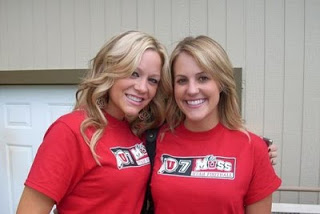 Las Vegas Bowl-Oregon State vs. BYU
: Believe it or not, this is actually an historic game for the Las Vegas Bowl. This will mark the first time that a ranked team has played in this bowl game, and just so you can double your pleasure, both teams participating this year are ranked. One thing is for sure, this years pre-Christmas classic in Vegas, should be a barn burner.
Oregon State is one hell of a team, and they have shown it in spurts throughout the season. Quarterback Canfield was the best player in the Pac 10 at times during the regular season. His efforts along with those of RB Jacquizz Rodgers helped to lead the Beavers to a 34 ppg average in 2009.
The BYU Cougars have made this trek to Las Vegas an annual pilgrimage, Tuesday night will mark the fifth consecutive year the Cougars played in the desert. This is why Las Vegas will feel like a home game for the Cougars. Many on the BYU staff have circled this game as a must win. It has nothing to do with a rivalry with Oregon State, but more many within BYU are targeting this game because they want to make up for last years disappointing showing in the Las Vegas Bowl against Arizona.
The spread on this game is sitting at 3 points favoring Oregon State. While my predictions have been a bit off thus far, this Bowl Season, I do like these odds. Plus the underdog has gone 2-1 against the spread thus far.
Winner BYU wins the game thus covering the spread.
Poinsettia Bowl-Cal vs. Utah
+3.5: Continuing the the West Cost swing of Bowl games, the Poinsettia Bowl has always been a personal favorite of mine. There's no real logic behind that, but I've always enjoyed it. This year's game will definitely give fans something to worth watching.
The Cal Bears have to consider this 2009 campaign a bit of a disappointment. With Best, as their stud RB many thought he could bring in the Heisman and the Bears could bring up a Pac 10 Championship and who knows what other accolades. Turns out the Bears forgot to build the rest of their offense. Once teams were able to shut down Best the rest of the Cal Bears had nothing to fall back on. If the Bears want to be successful on Wednesday they will need Best to be at the top of his game.
The Utah Utes are far removed from their venture last year and their victory in the Sugar Bowl. However, Utah is still a very good team. The Utes have been lost in the fray that is the Mountain West Conference, but they are still a top ranked organization. Utah will use their typical open attack to spread the Cal defense, and send the ball down field.
The spread is sitting at 3.5 points and favoring Cal, which just comes across as odd considering that Utah is the ranked team of this duo. Because of that I am sticking with my underdog kick.
Winner Utah wins and covers the spread.
Hawaii Bowl-Nevada vs. SMU:
The Christmas Eve classic that the majority of the United States will never see. The Hawaii Bowl comes on late in the day and well it has a couple teams that you have never seen. That being said, there is plenty worth watching in this game.
Nevada burnt me bad last year, I had a lot of faith in their pistol offense and they let me down. This year I am going back to the well again and hoping for better results. Nevada can put points on the board, and they know how to move the ball. Their unique offense is one that teams can struggle to catch up to. It's hard to duplicate in practice and there are plenty of wrinkles that can be thrown into it.
For all of your old school football fans out there, it has to be a bit strange and nostalgic to see SMU back on the bowl scene. It's good to see they have fought their way back to prosperity. However, this is a rough welcome taking on a very good and vastly overlooked Nevada team.
The spread is sitting at a massive 14 points favoring Nevada. While that's a lot of points and it's a game that I typically love the dog, I just have to think that SMU is not ready for this moment in time.
Winner Nevada wins the game and covers the spread.