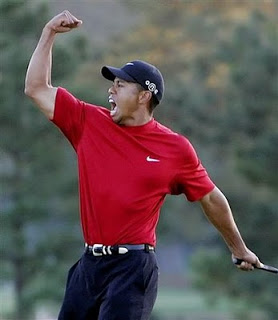 Seemingly all news for Tiger Woods these days is bad news, and on Thursday morning, things got worse for the AP Athlete of the decade. According to ABCNews.com Elin Nordegren is prepared to file for divorce from her husband any day now. This information is being reported by a "source close to the family."
Elin is reported to have said "divorce is 100 percent on."
All of this news comes on the heels of reports that Elin Nordegren was photographed without her wedding ring over the weekend. In addition Elin is shopping around for divorce attorneys. To make matters worse for Tiger Woods it appears that Elin is looking to file for divorce in the state of California where the current divorce laws would allow her to file for more money.
From all indications Elin Nordegren is playing her cards carefully, she wants to have all the facts on the table before she files. This will allow her to present the best case and insure the best outcome in her favor.
I think it is safe to say the 2009 holiday season will be one that Tiger Woods will never forget.