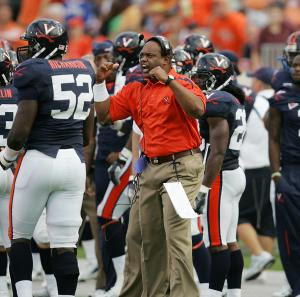 We brought you this story on Friday evening that the University of Virginia was prepared to offer Richmond Spiders head coach Mike London their head coaching job. Now with confirmation from 106.7 The Fan, along with multiple other sources, are reporting that the Virginia Cavaliers have indeed made the offer to Mike London.
All in all, this move comes as no surprise, London was always high on the priority list for UVA, and it appears that Craig Littlepage has inked his man. One thing is for sure, if the Cavaliers are going with Mike London there will be some serious work that needs to be done. This is a Virginia program coming off back to back losing seasons, and with no solid recruits line up for the 2010 season. Not to mention Mike London's first game will be in L.A. against USC. Good luck with that one.
You can expect the official announcement coming later in the week.